# The ship
RV STEIGENBERGER ROYALE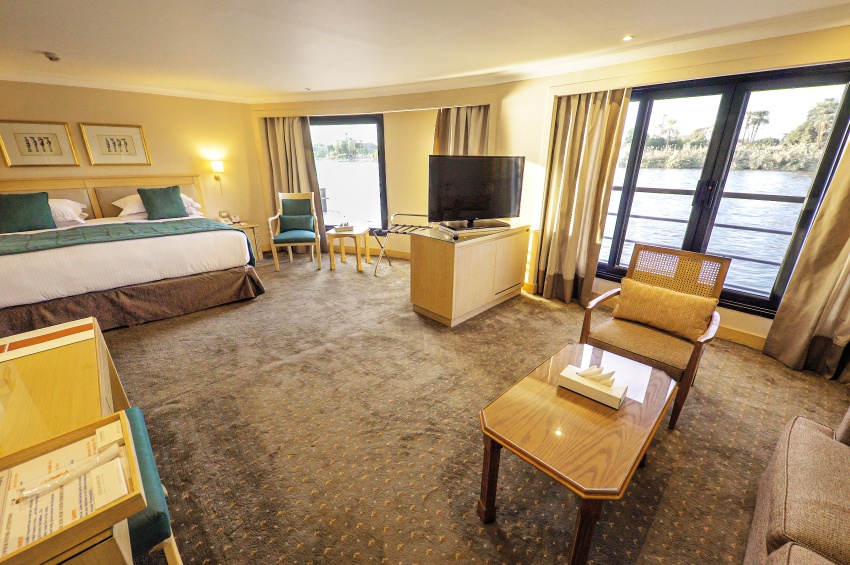 © CroisiEurope
The RV Steigenberger Royale proudly sails on the Nile, a symbolic and sacred river, witness to forty centuries of history and the cradle of one of its most brilliant civilizations. A superb Premium ship, the Steigenberger Royale is the ideal setting for a dream trip.
The RV Steigenberger Royale is a magnificent Premium ship, measuring 72 meters long and 13,80 meters wide. It can accommodate 98 passengers, in 49 cabins spread over 3 decks. Each cabin has a size of 20 m2 (plus 2 suites of 40 m2 each), offers amenities and provides guests with all the comforts they need during their stay. The decoration is stylish and its atmosphere, both elegant and friendly, and in perfect harmony with its surroundings. The restaurant, located on the Nile deck, offers a delicate cuisine in a refined setting. The large windows allow guests to admire the splendid landscapes. Situated on the sun deck is the lounge / bar, another outdoor bar, a library / games room and a sports and massage area. The upper terrace provides a solarium with comfortable sun loungers and a swimming pool with jacuzzi and is the ideal place to relax and admire the landscapes.
GIFT SHOP
You can find postcards, souvenirs and handy items in the souvenir shop.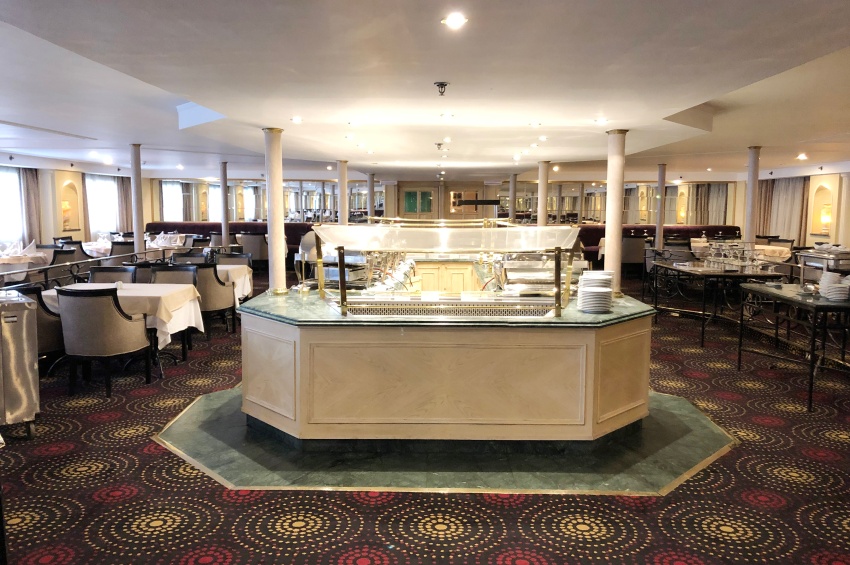 LOUNGE / BAR
Relax in this observation lounge and enjoy the panoramic views with a cocktail in hand.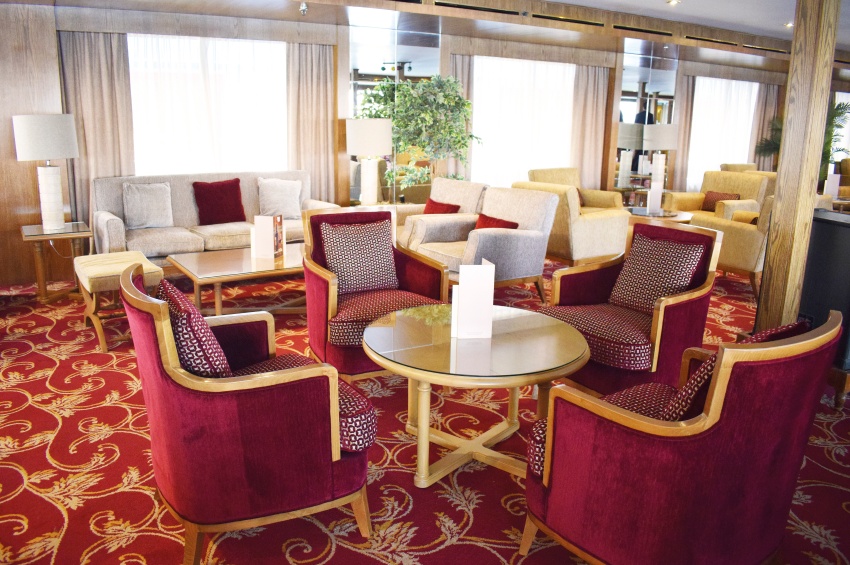 Decks
Deck plans & technical details

© CroisiEurope

© CroisiEurope

© CroisiEurope

© CroisiEurope
Width

:

13,80

meters

Year of construction

:

1998

Number of cabins

:

50

cabins

Length

:

72

meters

Numbers of passengers

:

100

Size of the crew

:

75

Year of renovation

:

2018
UPPER DECK
24 Cabins
with French balcony
MAIN DECK
20 Cabins
with French balcony
18 double cabins
2 suites
NILE DECK
5 Cabins
with French balcony (cannot be opened)
Cruises
This ship is sailing multiple itineraries