The Amália Rodrigues lifts her anchor !
CroisiEurope's Amália Rodrigues was the first ship to set sail in Portugal ! We are delighted to be sailing again.
Portugal's Douro valley has many highlights for your next vacation : culture, culinary specialties, fado music and Port wine… discover the pleasure of sailing on the "River of Gold" aboard one of our ships.
With health protocol and the measures put in place, we can board with piece of mind, safe and secure. We are delighted to meet you on board !
© Yasonya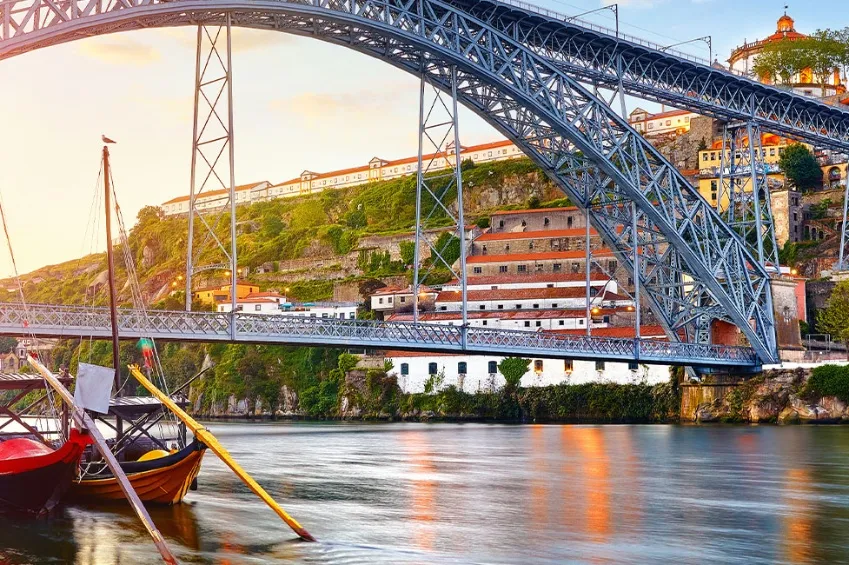 Discover our 2021 programs
We look forward to welcoming you on board once again in 2021 ! Multiple countries have announced their reopening plans, so you can travel safely again.
Discover our superb French regions by navigating the rivers and canals of France, whether in Bordeaux, on the Seine, the Rhône, the Rhine or the Loire, set off for an experience that will awaken all your senses !
For fans of authenticity and oenology, the Bordeaux's Gironde offers a multitude of vineyard covered landscapes. The Seine will reveal to you the cultural gems of Paris and beyond while sailing to the flowered coast of Normandy. The Rhône will take you to the heart of the wildest and most unspoiled landscapes in France. The Chateaux of the Loire Valley offer an exceptional look at cultural heritage, from the confort of our paddle-wheel ship ! Cross the Rhine to discover the authenticity of Alsace.
Outside of France, an unprecedented itinerary in the heart of the Dalmatian coasts awaits you, enjoy the sumptuous and soothing landscapes of Croatia. Sail on the Blue Danube to discover historical and cultural treasures and the Capital cities along the river. Or, embark on the Elbe between Berlin and Prague, a unique opportunity to visit Germany and Czechia.
Take advantage of our Special Offer for our 45th Anniversary : 45% savings on the 2nd guest (on a wide selection of cruises) ! Many departures are available this Summer and Fall, call or visit us online for more information.
As always, the safely and well-being of our passengers remain our priority - travel in comfort and safety with CroisiEurope.