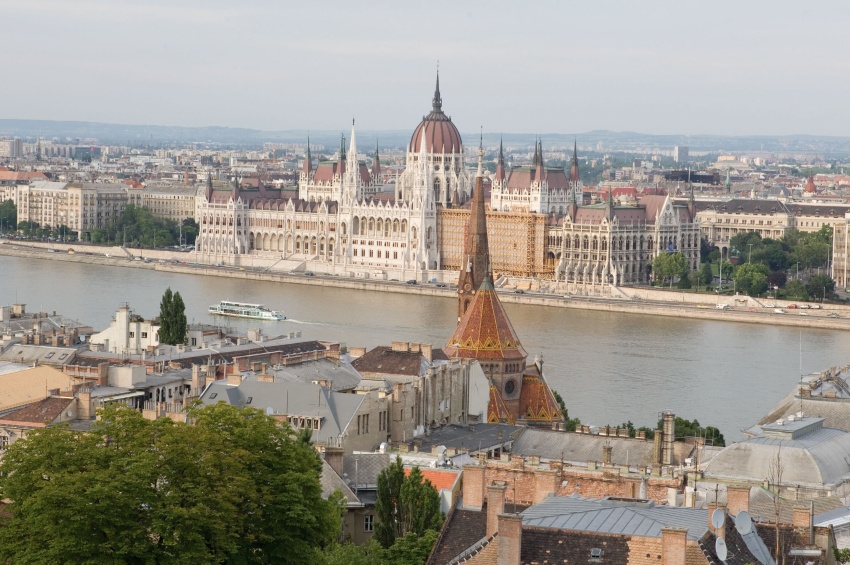 © CroisiEurope
# Trip
Off the Beaten Path in Budapest
Description
We'll leave by coach for the Budapest Labyrinth, heading over the Elizabeth Bridge to Castle Hill. Located deep underground, the labyrinth has had several uses since the Middle Ages—refuge, hermitage, and prison. Within its serpentine corridors and vaulted-ceiling halls, you'll discover Gothic- and Renaissance-style stone monuments as well as Turkish tombs. Relive the times of famous Hungarian figures—from Saint Stephen to King Matthias. The exhibitions within the grottoes present stories from photographers and adventurers about the most beautiful grottoes in the world. We'll then head over to the House of Houdini, close to Disz Square. This humble two-story home is a magnificent homage to the greatest escape artist, Harry Houdini, born in Budapest in 1874. Among the displayed objects you'll discover are Houdini's keys and handcuffs, old posters for his shows, and several props from the miniseries Houdini, starring Adrien Brody. The highlight of the visit is a live magic show. You'll return to the ship by coach.
PLEASE NOTE
Times are approximate.
The order of the visits can change.
Cruises
This shore excursion is available for one or several cruises