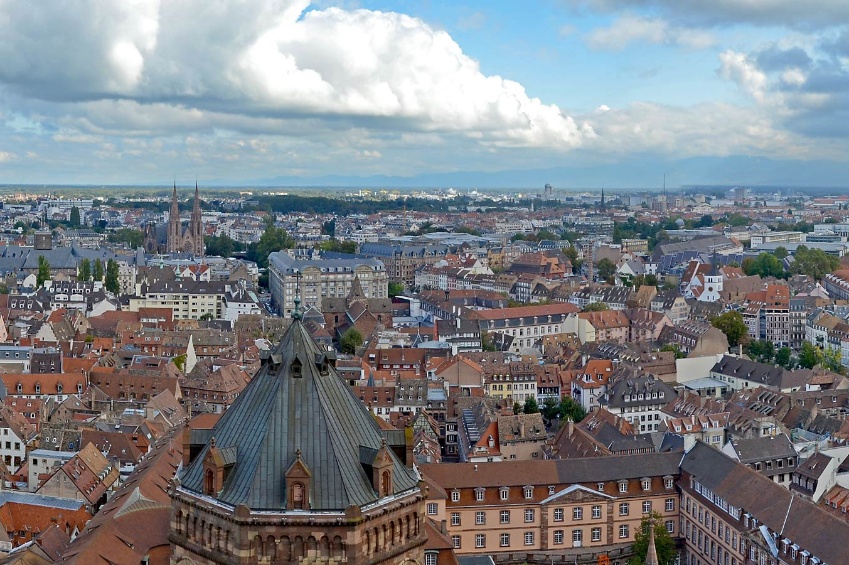 © Bill Maloney
# Trip
Bird's eye view of Strasbourg from the top of the cathedral
Description
Discover the unknown, out-of-the-way, and secret places holding the hidden treasures of the Alsatian capital. At the end of our tour, we'll climb the 330 steps taking us to the top of the city's cathedral. Along the way up the spiral staircase there are many windows and places to stop and admire the views. The many sloping roofs in Strasbourg are lovely, and you'll have unforgettable views from the top.
PLEASE NOTE
Wear comfortable, sturdy walking shoes.
Times are approximate.
The order of the visits can change.
You must be in good physical health to walk up the 330 stairs.
The top of the Cathedral is closed on May 1st.
The top of the Cathedral will be closed for renovation until July 1st, 2019 (subject to modification). During this time, the ascent to the top of the Cathedral will be replaced by the panoramic terrace of the Vauban Dam.
Cruises
This shore excursion is available for one or several cruises