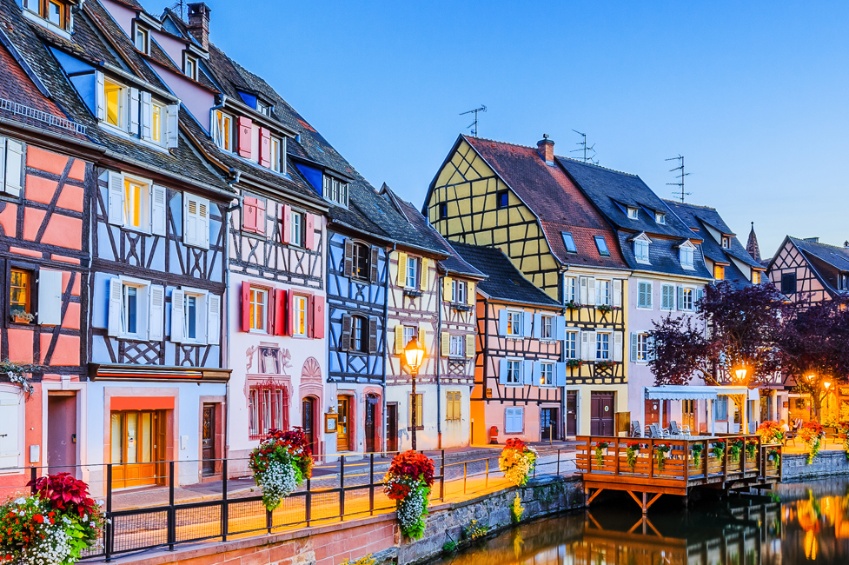 © Shutterstock
# Trip
Colmar and Riquewihr
Description
Join us for an optional excursion to Colmar and Riquewihr. We'll leave by coach for the picturesque vineyards dotting the hills along the Vosges mountain range and the Alsatian plains. We'll stop in Riquewihr, officially listed as one of France's most beautiful villages. Riquewihr's Christmas market is steeped in local traditions. The streets are decorated with glimmering holiday lights, the facades glow, and the market bustles with activity. Everything feels as if it's straight from an enchanting European Christmas tale. We'll stop for lunch in a local restaurant. The afternoon will be spent discovering Colmar, where the designer of the Statue of Liberty, Frédéric Auguste Bartholdi, was born. Experiencing the city's historical center lined with half-timbered homes is a veritable step back in time. Colmar's Christmas market adds to its enduring charm. Decorated homes and windows, lively streets lined with shops selling fragrant and delicious goodies await you. At nightfall, the city's beautiful buildings begin to radiate holiday glow. At the end of our afternoon, we'll return to Strasbourg.
PLEASE NOTE
The order of the visits can change.
Times are approximate.
Cruises
This shore excursion is available for one or several cruises