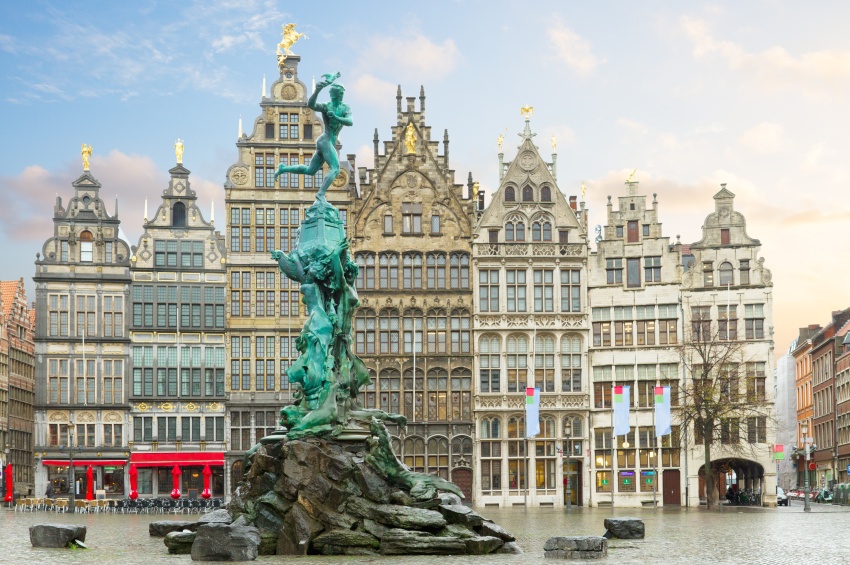 © Anastasy Yarmolovich
# Trip
Guided tour of Antwerp and beer tasting
Description
We will first discover the Steen castle, overlooking the Scheldt. Built in the 13th century, it is the oldest building in Antwerp and today houses, under long covered passages left by Napoleon after his time in Antwerp, the National Maritime Museum. As we enter the Old Town we will see the Butcher's Hall, then move on to the Grand'Place with its magnificent Town Hall, a mixture of Gothic and Renaissance styles. We will also be able to admire the famous statue of Silvius Brabo, who according to legend, freed the town from the grip of the giant Druon Antigoon. Our tour will then take us to the foot of the impressive Gothic Cathedral, a construction of lace-work in stone, which took almost two centuries to complete. Finally, to top off our tour, we'll visit a brewpub to learn about the local pale ale, how it's produced, and have a sip or two (or three or four…)*
Duration : approx. 4:00
Good walking shoes are recommended : visit entirely on foot.
The pier of the boat is 30 minutes away from the city center.
The entrance fee to the cathedral of Anvers has to be payed directly in the cathedral.
The order of the visits can change.
Times are approximate.
These excursions are not proposed for all the cruises and depend on the itinerary.
If the minimum of 25 participants is not reached, the excursion may be either cancelled or proposed at another rate, depending on the number of participants (to be paid for on board).
The excursions on the first evening and the morning following boarding are only guaranteed for the passengers who have booked the excursion before the cruise.
*Alcohol can be harmful to your health. Please drink in moderation.
Cruises
This shore excursion is available for one or several cruises