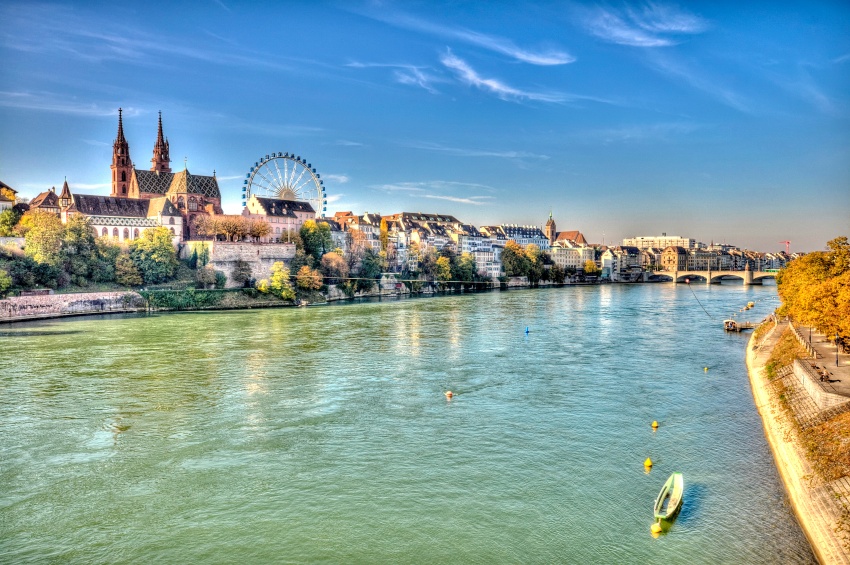 © Peter Mocsonoky
# Trip
Guided tour of Basel
Description
We'll travel by coach to the city center for a guided foot tour of Basel. While strolling, you'll discover the longstanding Grossbasel section and its numerous passages and medieval monuments: the protestant cathedral (Basler Münster), viewed as one of the city's top landmarks; the market place dominated by the dark-red, ornate Town Hall; and the famous Freie Strasse - one of the main transit routes in the Middle Ages which has become the most trendy shopping area in the city.
PLEASE NOTE
The order of the visits can change.
Times are approximate.
Cruises
This shore excursion is available for one or several cruises
Show more
Enchanting Alsace, Switzerland, the Romantic Rhine Valley, and the Moselle River
Strasbourg - BASEL - BREISACH - STRASBOURG - MANNHEIM - RÜDESHEIM - KOBLENZ - POMMERN - COCHEM - Strasbourg
Cruise the magic Moselle River and enjoy the gentle waters of the Romantic Rhine Valley on this exceptional cruise from Cochem to Basel. Let yourself be whisked away by the meandering waters and discover the steep cliffs, majestic castles, and impressive vineyards in an area teeming with history. Along the Wine Route, you'll explore traditional villages with hidden secrets, as well as Haut-Koenigsbourg Castle perched on a peak in the Vosges Mountains. And who could forget Koblenz and Rüdesheim, known for its wines and cafés, or Heidelberg, one of the most romantic cities in Germany?
This cruise is not available on our website. For more information and to look for suitable alternatives, please contact us on 1-800 768 7232 or send us an email at info-us@croisieurope.com