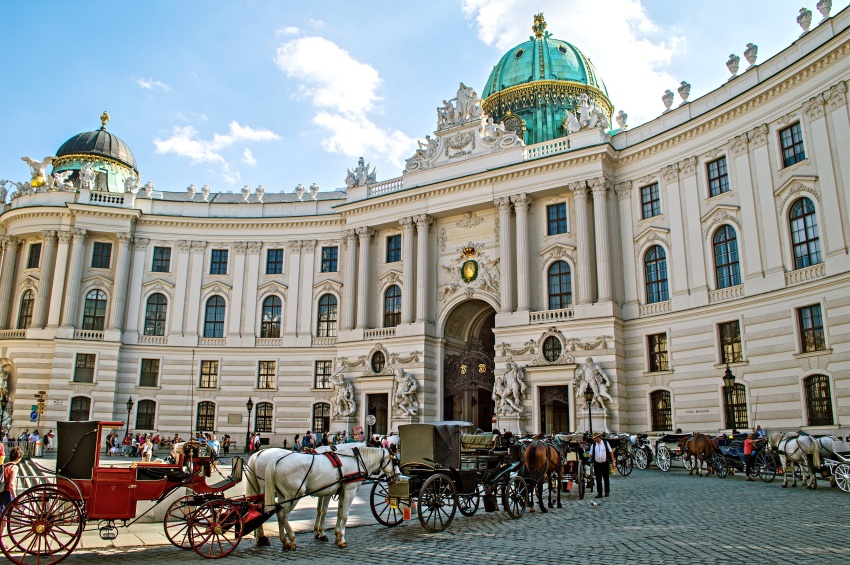 © CroisiEurope
# Trip
Guided tour of the Hofburg Palace and the Imperial Crypt
Description
The Hofburg Palace was the residence of the Hapsburg family for more than ten centuries. It dates back to the 13th century and encompasses 18 wings, 19 courtyards, 54 stairs and over 2,600 rooms. It currently serves as the official seat of the Austrian Presidency. We'll visit the Imperial Apartments and the museum dedicated to beloved Empress Sissi. We'll then tour the Imperial Crypt, the final resting place for the remains of 143 Hapsburg royalty. Hapsburg funerals were elaborate affairs, and the death of an emperor or empress led to the creation of an elaborate sarcophagus for the Imperial Crypt as well as a silver urn to preserve the heart and reliquaries. The crypt holds 105 metal sarcophagi, the most elaborate of them is the tomb of Francis I the Holy Roman Emperor and was designed by the royal sculptor Balthasar Ferdinand Moll.
PLEASE NOTE
There are stairs to access the Hofburg Palace.
The order of the visits can change.
Cruises
This shore excursion is available for one or several cruises