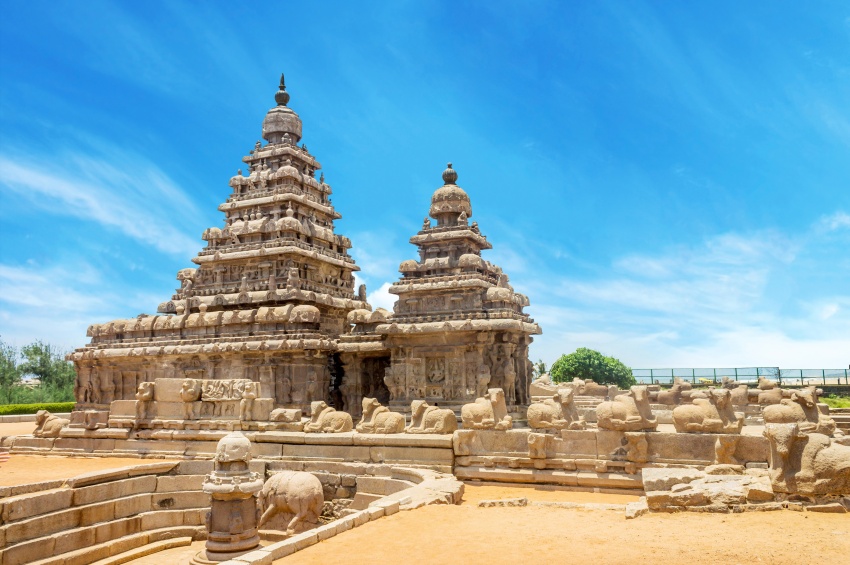 © Shutterstock
# Trip
Sanctums and forts in Mahabalipuram
Description
Discover the superb archaeological site of Mahabalipuram, added to the UNESCO list of world heritage sites in 1984. Away from the hustle and bustle of Madras, a group of sanctums are sculpted directly into the bedrock, the most impressive being the "Shore Temple" and the "Descent of the Ganges".
PLEASE NOTE
The order of the visits can change.
Times are approximate.
Cruises
This shore excursion is available for one or several cruises