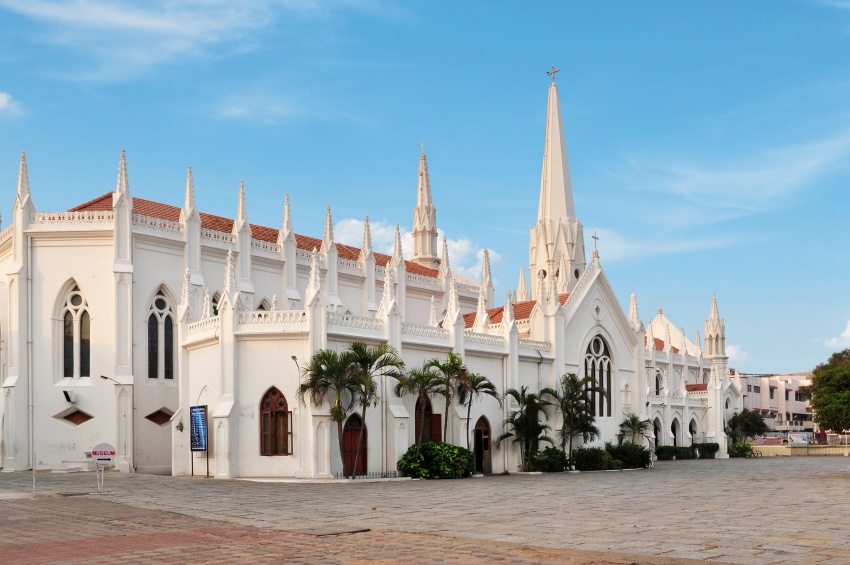 © Shutterstock
# Trip
Take a tour of Madras
Description
Visit the Saint Thomas cathedral, built in the 16th century by the Portuguese and rebuilt in 1896 in the Neo-Gothic style. It is believed to house the tomb of Saint Thomas, the apostle who first brought Christianity to India. Then, enter the impressive Kapaleeshwarar Temple, dedicated to Shiva. It presents an architectural style typical of this region of Tamil Nadu.
PLEASE NOTE
The order of the visits can change.
Times are approximate.
Cruises
This shore excursion is available for one or several cruises