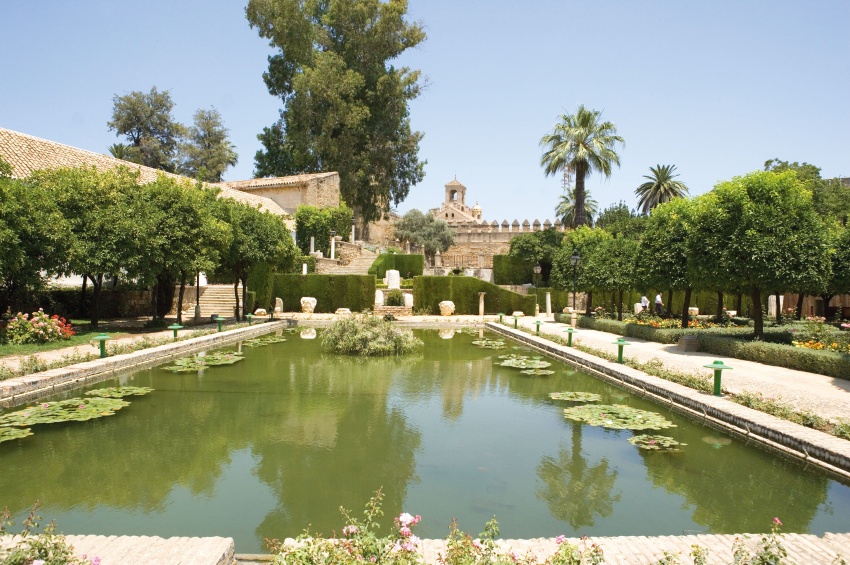 © CroisiEurope
# Trip
Touring the courtyards of Cordoba
Description
Leave Seville by coach for Córdoba. Tour the beautiful courtyards of Córdoba. The festival celebrating the courtyards was added to the UNESCO Intangible Heritage list in 2012. The courtyards are located in the historical heart of the Jewish Quarter, close to the Alcazar.
Due to the hot, dry climate, the city's inhabitants-first the Romans and later the Moors-adapted the typical design of the popular house to their needs, centering the home around an inner courtyard with a fountain in the middle and often a well to collect rainwater. The Moorish inhabitants gave the houses entrances from the street and filled the courtyard with plants to give the sensation of freshness.
Discover one of the reasons why Córdoba is a city with an impressive cultural and monumental patrimony.
Lunch included. You'll have free time in the afternoon.
Following our tour, we'll return to the ship.

Duration : approx. 10:00
PLEASE WEAR COMFORTABLE, STURDY SHOES AND APPROPRIATE CLOTHING ACCORDING TO THE WEATHER.
The order of the visits can change.
Times are approximate.
Lunch includes 2 standard glasses each of wine and water per person.
If the minimum of 25 participants is not reached, the excursion may be either cancelled or proposed at another rate, depending on the number of participants (to be paid for on board).
These excursions are not proposed for all the cruises and depend on the itinerary.
The excursions on the first evening and the morning following boarding are only guaranteed for the passengers who have booked the excursion before the cruise.

Cruises
This shore excursion is available for one or several cruises