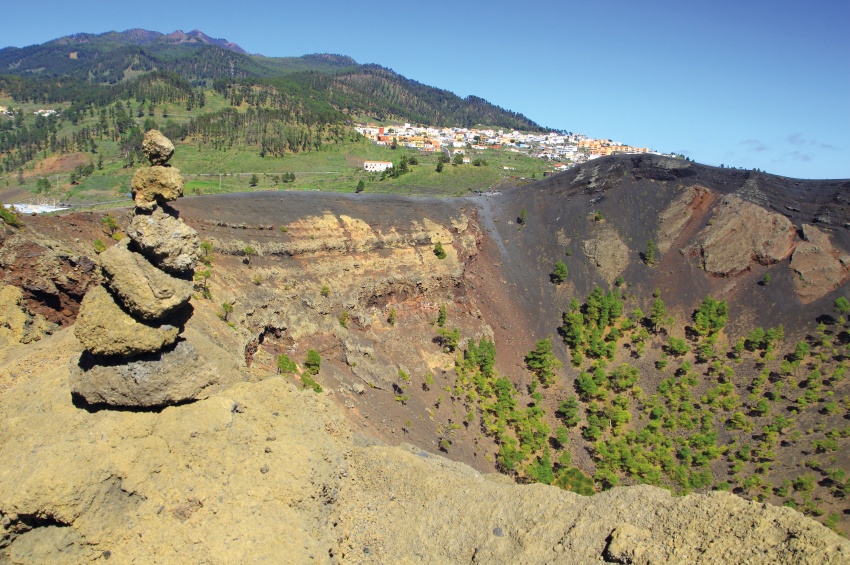 © stefan_missing
# Trip
Volcanoes and Wines
Description
Our first stop will be Sanctuary of Our Lady of the Snows, dedicated to La Palma's patron saint. We'll continue on to the Mirador de la Conception overlook to take in the gorgeous views of Santa Cruz and the eastern coast of the island. Our tour resumes with a trip through Brena Alta and Fuencalient, arriving in Mazo. We'll visit the Museum El Molino and its ceramic workshop, where potters create replicas of the ceramics and handicrafts once used by the island's indigenous people. Our next stop will be the San Antonio Volcano for a walk around its crater bordered by vineyards before enjoying a tasting of some wines in a local bodega.
PLEASE NOTE
The order of the visits can change.
Times are approximate.
Good walking shoes are recommended.