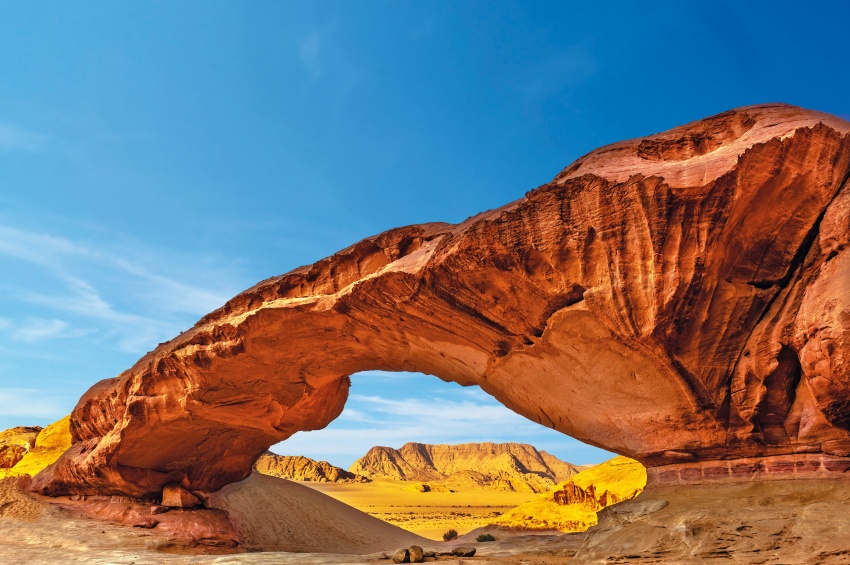 © Shutterstock
Description
Set out on an adventure to the land that captivated Lawrence of Arabia: The Wadi Rum desert— a timeless location just a quick hour's drive from Aqaba. We'll board 4x4s for a two-hour expedition through the desert, where the gorgeous landscape has remained relatively unchanged for centuries. Geologists think that Wadi Rum was formed from a strong push from underground, which caused a large fissure in the surface. As a result, the rock formations provide some of the best photo ops found on the planet. Some wind-brushed mountain peaks reach over 6,000 feet. Deep canyons and sand dunes add to the mystique. Large caravans of merchants and wares traveling between the various territories once crossed this desert. Today, a few hundred Bedouins still call the area home.
PLEASE NOTE
The order of the visits can change.
Times are approximate.
Cruises
This shore excursion is available for one or several cruises