# The ship
MS Fernao de Magalhaes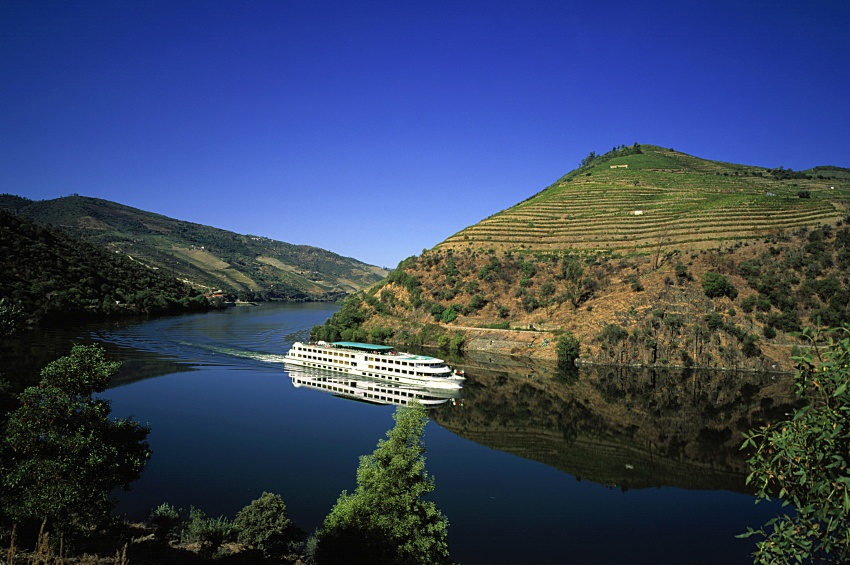 © CroisiEurope
Named after the famous Portuguese navigator (better known as Magellan) who completed the first journey round the world, the MS Fernão de Magalhães sails on the Douro. Passengers can admire the unique landscapes, sculpted by nature and shaped by man, all along an enchanted valley where the famous port wine is produced.
Completely renovated in 2015, the MS Fernão de Magalhães is an intimate-sized standard ship, measuring 75 meters long and 11,40 meters wide. It can accommodate 138 passengers, in 71 cabins spread over three decks. The size of each cabin is between 11 m2 and 14 m2, offering amenities and providing guests with all the comforts they need during their stay. The majority of the cabins are located on the upper deck and have large panoramic windows. Those on the middle and main decks have large windows. The decoration is stylish and its atmosphere both elegant and friendly, and in perfect harmony with its surroundings. The pastel shades refer to the region's "douceur de vivre" and the green hillsides. The restaurant is located on the main deck and offers a delicate cuisine in a refined setting, where large windows allow guests to fully enjoy the panorama. Situated on the middle deck is the lounge / bar with a dance floor. The sun deck has a pool with comfortable sun loungers and a large shaded area, the ideal place to relax.
RESTAURANT
Located on the main deck, the restaurant is where all meals are served during your cruise. It seats all guests at tables which vary in size with a panoramic view. The atmosphere is casual but elegant.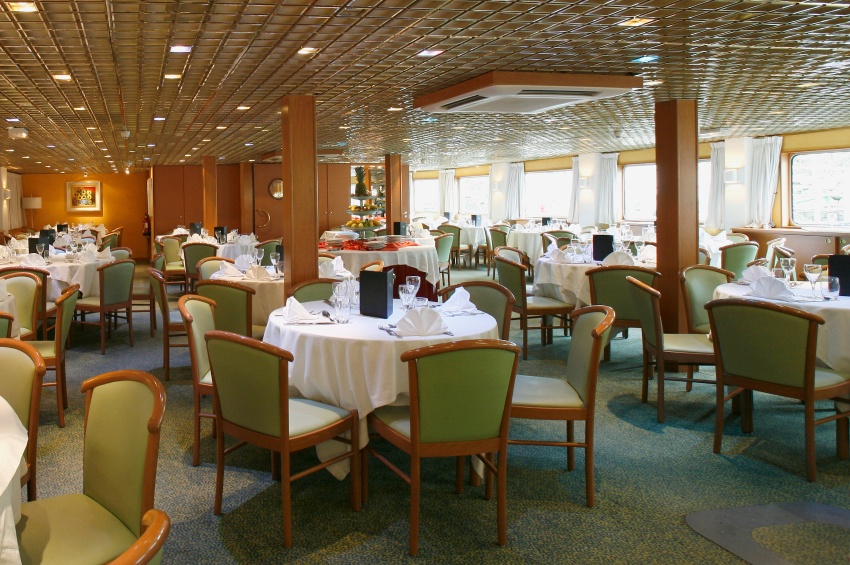 © CroisiEurope
RECEPTION DESK
Perfect place to meet with friends before excursions or to ask any information you may need to the staff. The Gift Shop is also located here, you'll find a wide assortment of souvenirs, CroisiEurope products and post cards.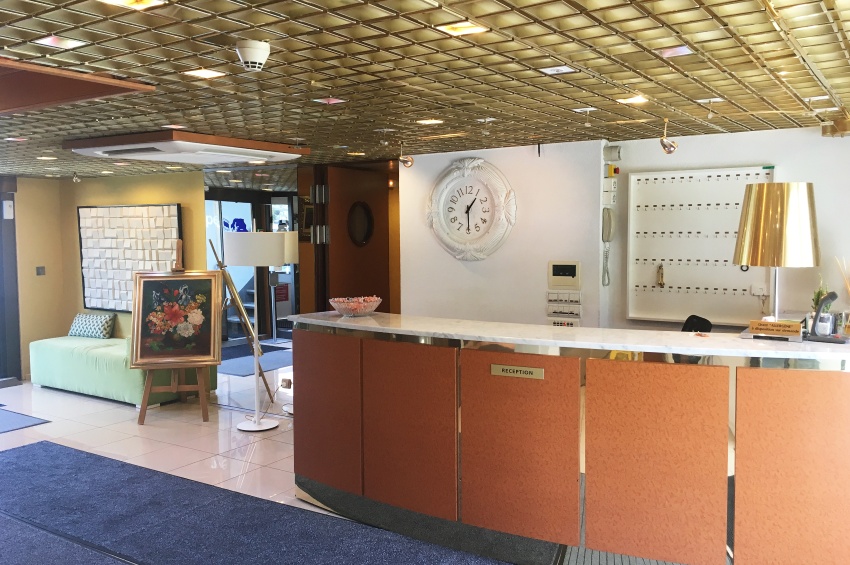 LOUNGE BAR WITH DANCEFLOOR
The lounge tastefully decorated, is located at the front of the ship and offers panoramic views. Cocktails and games, dancing, and other forms of entertainment all happen here.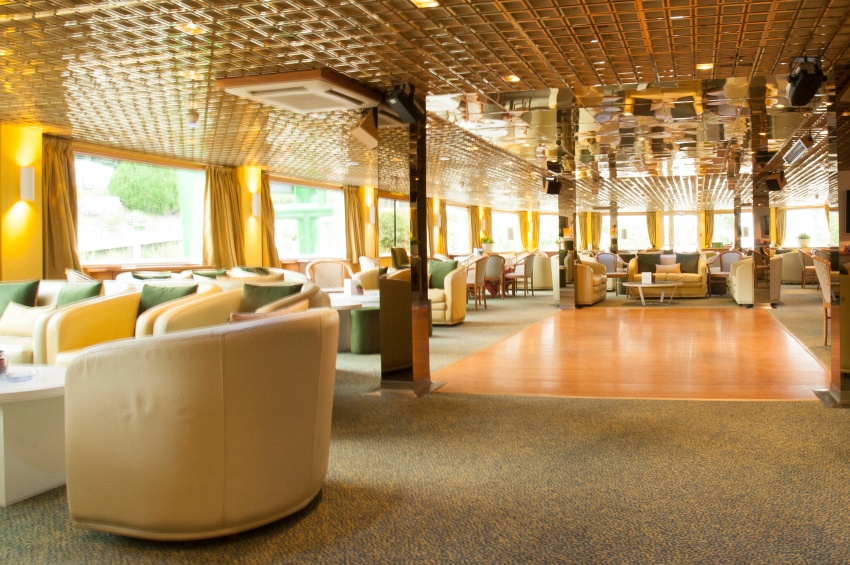 © CroisiEurope
FITNESS
Start your day by joining us for a morning fitness class on the sun deck.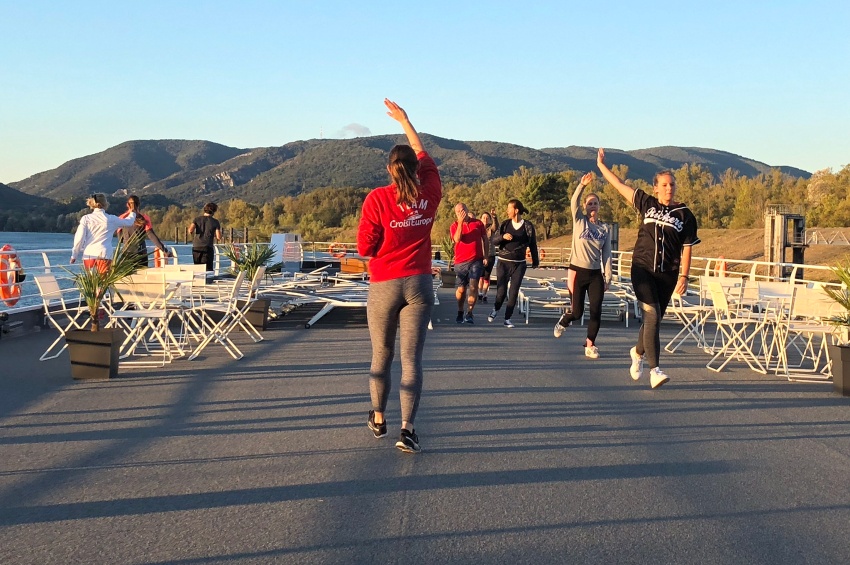 SUN DECK
Take advantage of the sun deck to relax! It is equipped with chairs and deckchairs, allowing you to cool off while enjoying a panoramic view of the magnificent landscapes.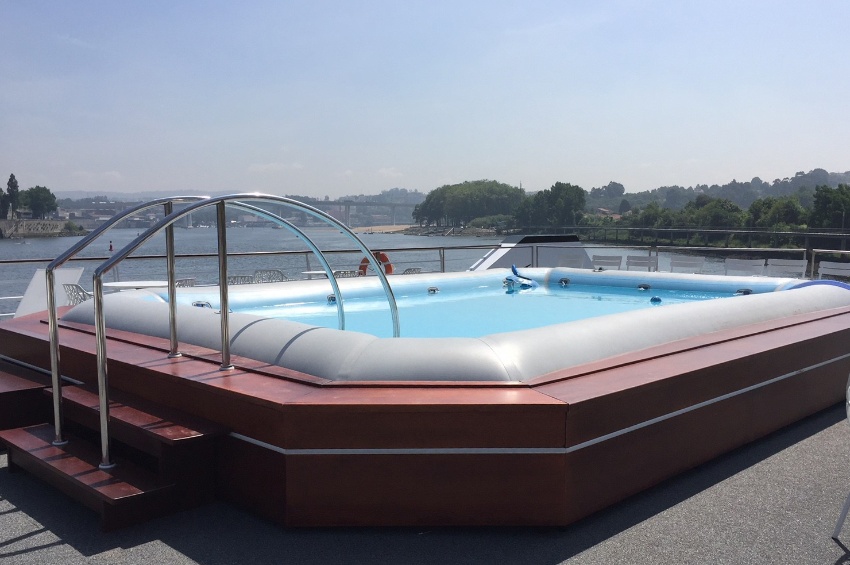 © CroisiEurope
Decks
Deck plans & technical details

© CroisiEurope

© CroisiEurope

© CroisiEurope

© CroisiEurope
Length

:

75

meters

Size of the crew

:

25

Number of cabins

:

71

cabins

Type

:

FLUVIAL

Year of construction

:

2003

Year of renovation

:

2015

Numbers of passengers

:

138

Width

:

11.40

meters
UPPER DECK
38 Cabins
with large windows with sliding top section
Cat. A :

20 double cabins
2 double cabins with private terrace

Cat. B :
Cat. C :
MIDDLE DECK
18 Cabins
with windows with sliding top section
Cat. A :

10 double cabins
2 single cabins

Cat. B :
Cat. C :
MAIN DECK
15 Cabins
with windows
Cat. A :

5 double cabins
2 single cabins

Cat. B :
Cat. C :