# Description
Cruise
Hanoi - Halong Bay - HO CHI MINH CITY - MY THO - CAI BE - VINH LONG - SA DEC - CHAU DOC - PHNOM PENH - KOH CHEN - KAMPONG TRALACH - KAMPONG CHHNANG - Siem Reap - Angkor Temples
Your extraordinary vacation will begin in Hanoi, the capital of Vietnam, and continues on an unforgettable cruise on the legendary Halong Bay among the fantastically formed islands, crags, and cliffs. Cast off on a once-in-a-lifetime adventure on the legendary river that begins in the mountains of Tibet and meanders through no less than six countries. The Mekong traces the authentic, profound, and mesmerizing history of Vietnam and Cambodia along its riverbanks.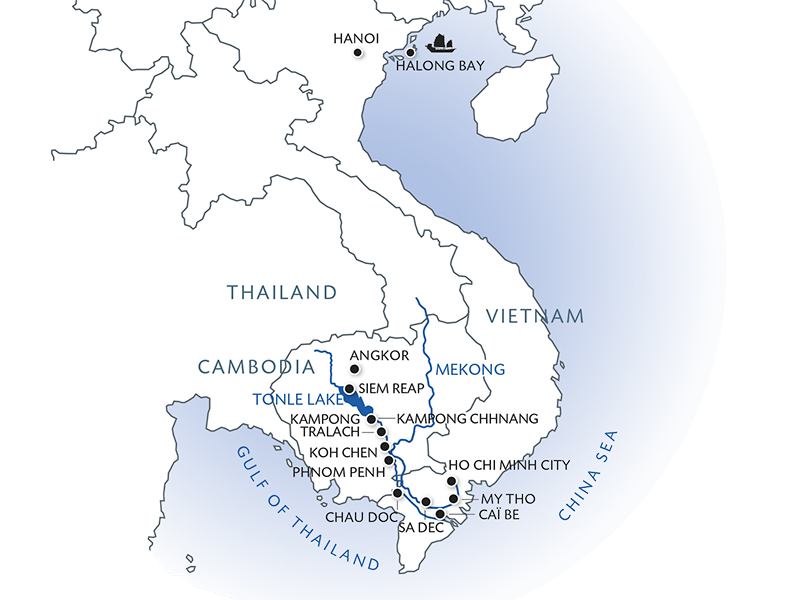 THE CROISIEUROPE DIFFERENCE
All meals included - DRINKS INCLUDED with meals
Refined local cuisine
Headsets are included for excursions
Official welcome from the captain and crew
Tour leader or cruise director on board
Onboard activities and/or lectures
Travel assistance and repatriation insurance
All port fees included
HIGHLIGHTS
EXTENDED STAY INCLUDES:

Hanoi, historic heart of the nation
Tour of the old quarter of the city in a "tuk-tuk"
Cruise on Halong Bay, listed as a UNESCO World Heritage Site
Vietnamese cooking classes

EXCURSIONS INCLUDED:

Discover three historic cities: Ho Chi Minh City, Phnom Penh, and Siem Reap
Unique and unforgettable cruise along the Cho Gao Canal
Tour six major temples in Angkor
Meet local inhabitants and discover their daily life in Koh Chen and My Tho
START IN
2022
* Price based on double occupancy
Ships
Several ships available for this cruise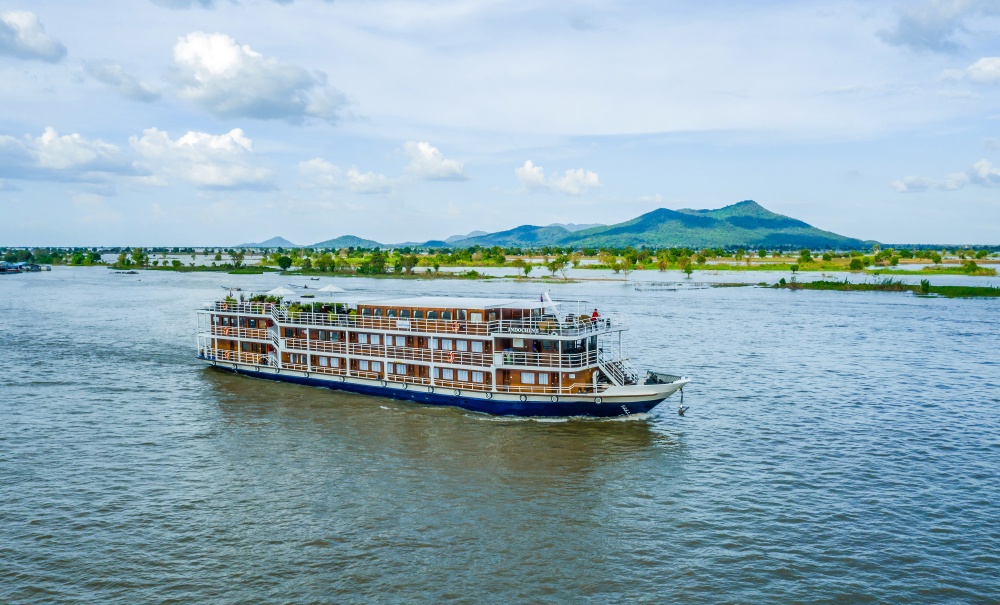 © Live Studio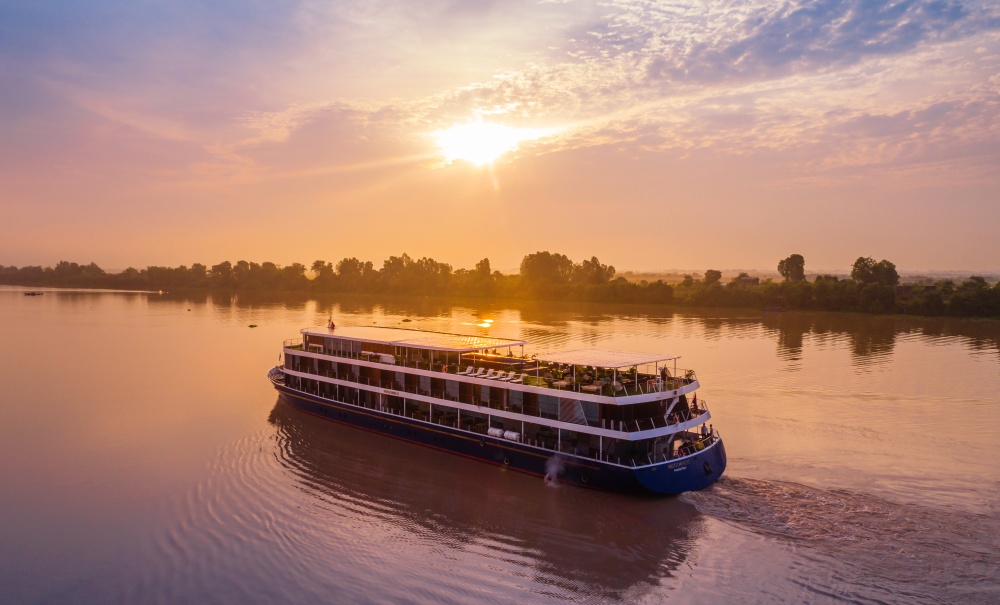 © Live Studio
Non-EU nationals are requested to consult their embassy or consulate.
---
HEALTH FORMALITIES
Vaccines are not mandatory for this trip. However, it is advisable to be up to date with all vaccinations (tetanus, polio, hepatitis A and B, diphtheria, and typhoid fever). Your doctor will prescribe an antimalarial drug if necessary. Mosquito repellent is strongly recommended.
WEATHER
The dry season lasts from December to April, but the air remains humid (temperature: 77° to 95°F). The rainy season, from May to November, can present very strong but brief storms that generally take place at the end of the afternoon.
METHODS OF PAYMENT - CURRENCY EXCHANGE
The currency accepted on board is the US dollar. You can pay in dollars or using an international credit/debit card (Visa and MasterCard) at the end of the cruise. It is recommended to have some US dollars in cash with you during your trip.
For the current exchange rates for the Vietnamese dong and the Cambodian riel, please consult websites such as www.xe.com or www.oanda.com/currency/converter/.
NATIONAL HOLIDAYS
"Pchum Ben" from September 16th to 18th
"Water and Moon Festival" from October 30th to November 1st
During these days, some sites can be closed without warning.
TIME DIFFERENCE
You can consult www.worldtimezone.com to see the time difference between your home and your destination.
---
These cruises and tours are not recommended for persons with reduced mobility as there are no lifts on board the ships.
Crossing Tonle Sap Lake: During the high-water season, usually from August to the end of November, the crossing will be done on your ship. In the low-water season, from December to February, the crossing will be done on high-speed boats (approximately 4 hours). In the very low-water season, from approximately February to April, the transfer from Siem Reap to Koh Chen to join your ship will be done in an air-conditioned coach (approximately 5 hours).
Low waters can happen at any time during the year. The time frames are given as examples, but are dependent on the quality of rainfall.
The banks of the river we will cruise on can be steep and slippery depending on the water level.
The itinerary, stopovers, and excursions can be modified by the cruise company and our on-site representatives if needed. The captain of the ship is the sole authority who can modify the ship itinerary for safety or navigational reasons.
Depending on water level and the tides, the embarkation and disembarkation of passengers on board RV Indochine II may take place from the mini terraces of cabins 221 and 224 (located aft of the upper deck).
*Alcohol can be harmful to your health. Please drink in moderation.