# The lodge
CASCADES LODGE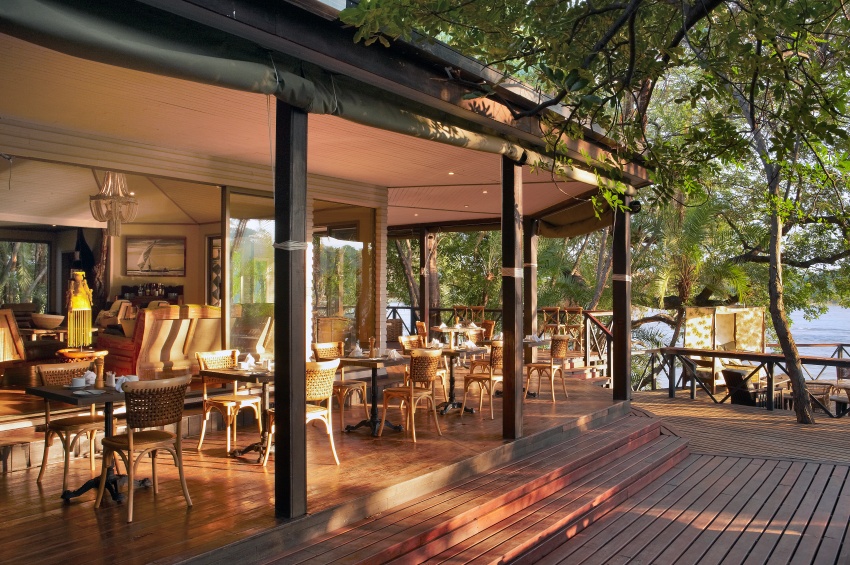 © Micky Hoyle
A top-of-the-range lodge completely redesigned in the heart of nature. It features noble materials for a refined and comfortable safari atmosphere. Located on a private island, surrounded by the Zambezi, it offers a unique and intimate experience.

>The Lodge consists of 8 spacious bungalows (over 80m²) with ethnic decoration offering all the necessary comfort, as well as a large terrace, private pool and panoramic view.
DINING AREA - LOUNGE - BAR
The restaurant is where all your meals are served during your stay at the lodge. Thanks to its openness to the outside world, you can admire the surrounding wild life while enjoying a refined cuisine.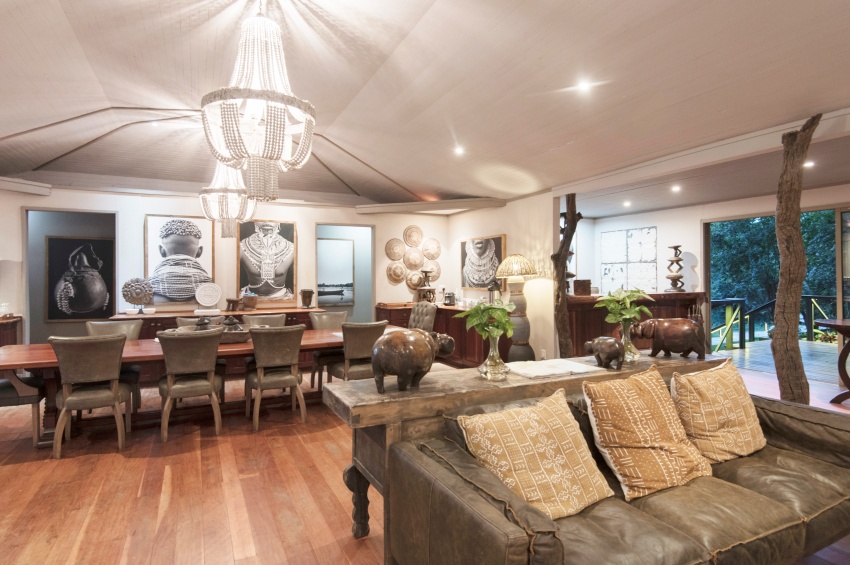 © Alexandre Sattler
TERRASSE
Its large panoramic terrace is an ideal observation point to watch the surrounding nature and a fishing spot appreciated by enthusiasts.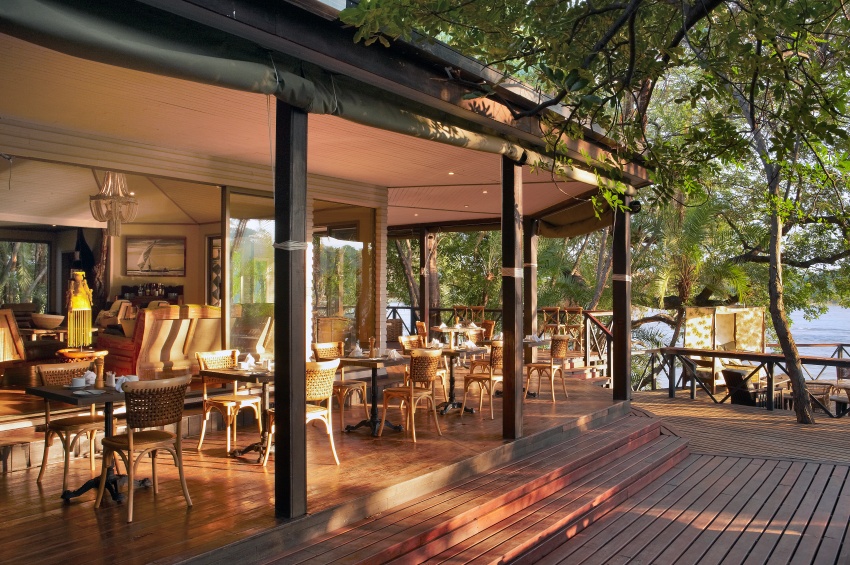 © Micky Hoyle
INSIDE BUNGALOWS
Recently renovated, they consist of a bedroom, a lounge area and a large bathroom. They are equipped with storage space, a hair dryer, bathrobes and a tea/coffee set.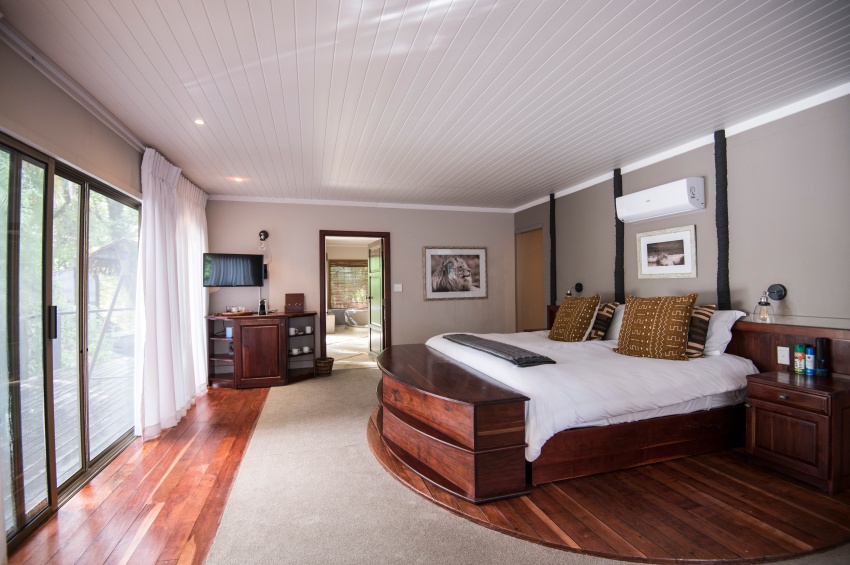 © Alexandre Sattler
OUTSIDE BUNGALOWS
For the well-being of our guests, each bungalow also benefits from a private swimming pool with a large patio equipped with deckchairs overlooking the river.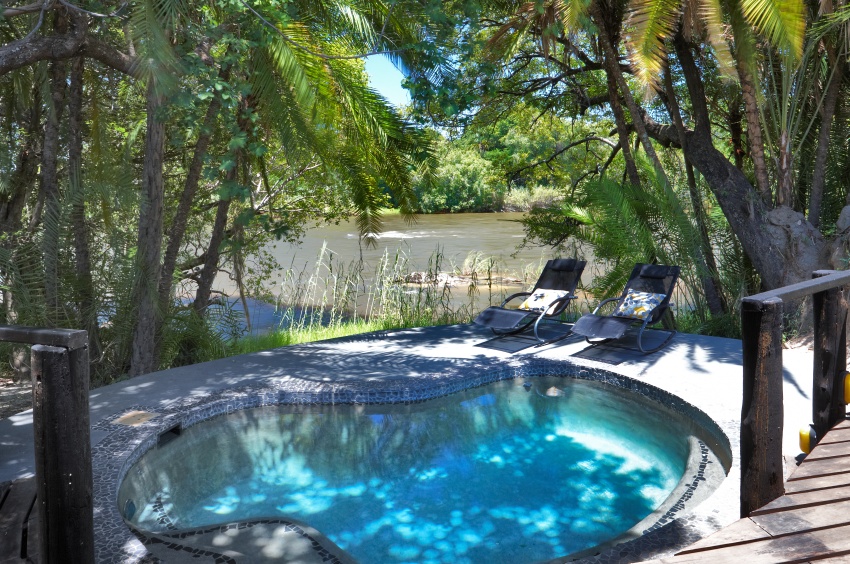 © Micky Hoyle
THE CASCADES LODGE ISLAND
A totally private island, in the middle of the Zambezi River. It offers you a total immersion in the surrounding environment. A team is at your disposal to guide you.
© Micky Hoyle
Location
Plans & technical details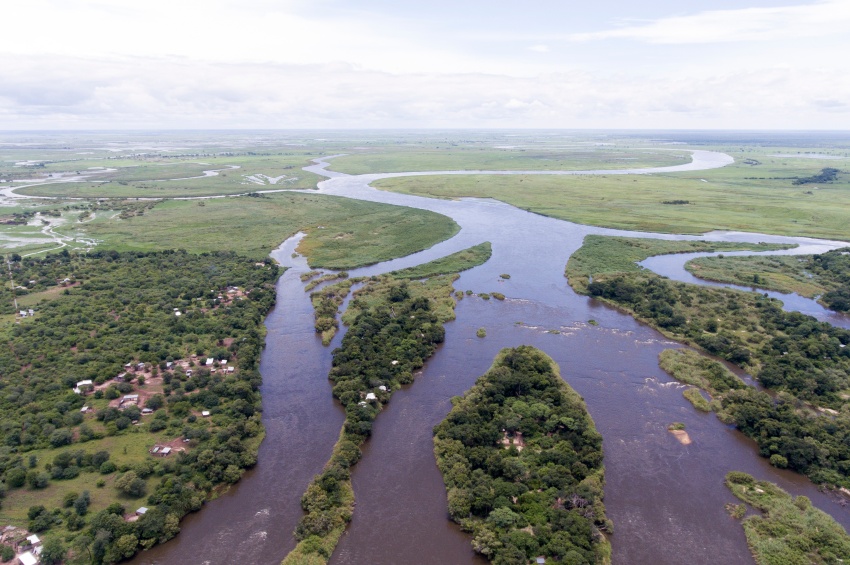 © Alexandre Sattler
Its equipment will contribute to your well-being:
Restaurant area / lounge / bar
Large patio with view of the Zambezi River rapids
Free Wi-Fi
Laundry service (with supplement)
Gift Shop
Rental of fishing equipment
The lodge has an active surveillance system. After the fall of the night, passengers who wish so may be accompanied in their movements between the common space and their bungalow by a security guard.
8 Bungalows
King size double bed with view of the river
Each bungalow has the following facilities:
Private swimming pool
Patio with deckchairs
Lounge area
Air Conditioning/Heating
TV with DVD player
Hair dryer / bathrobes / slippers / toiletries
Shower and bathtub - Outdoor shower
Kettle and espresso machine (tea / coffee)
Minibar filled with water and sodas
Provision of insecticide bombs - Flashlight - Waterproof Coat- Umbrella - Free Wifi
Plugs (220V) with adapters covering the majority of countries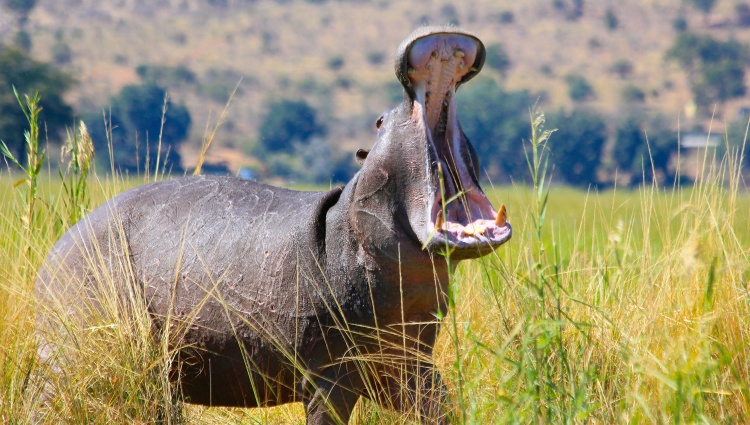 © CroisiEurope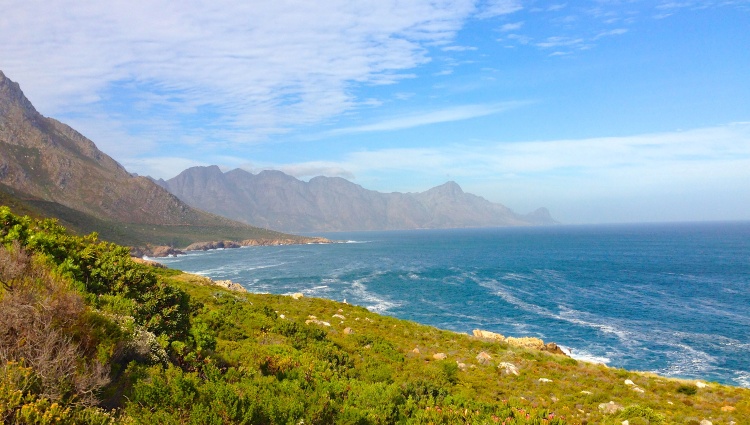 © CroisiEurope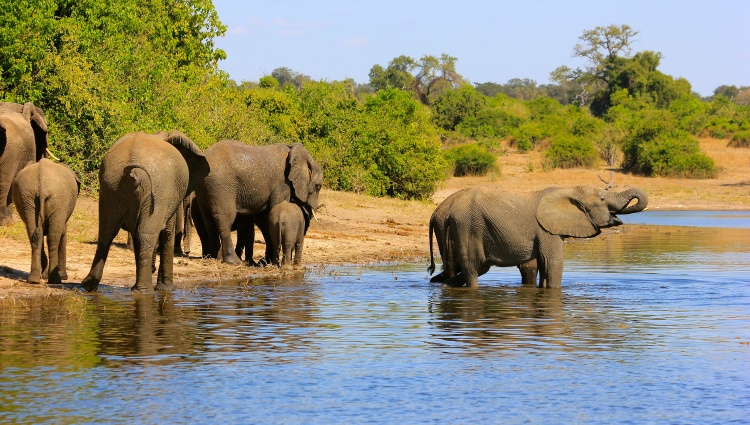 © CroisiEurope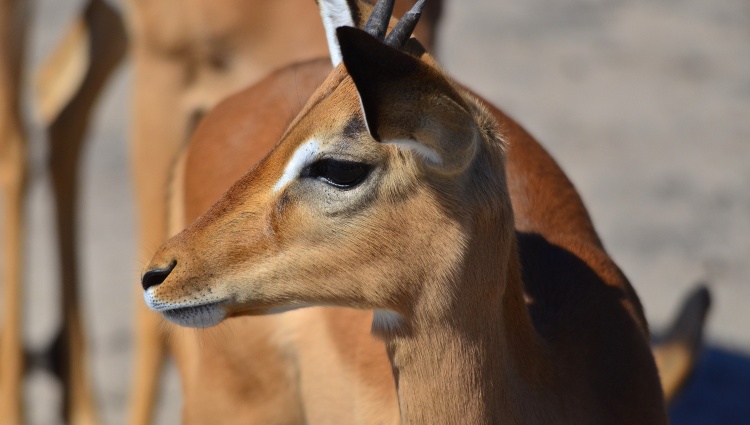 © Eric Vancleynenbreugel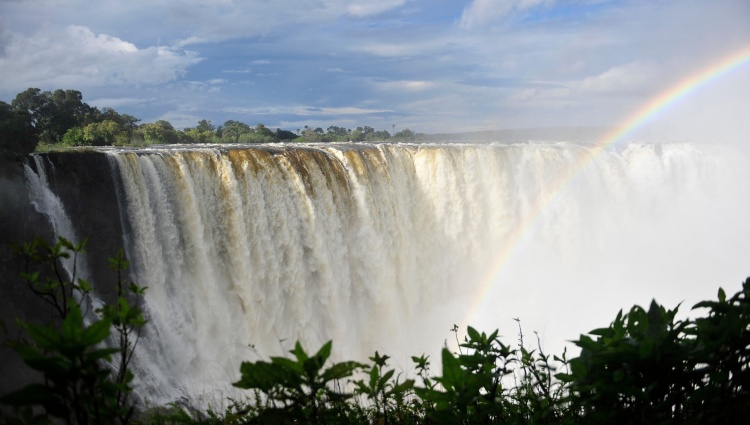 © Eric Vancleynenbreugel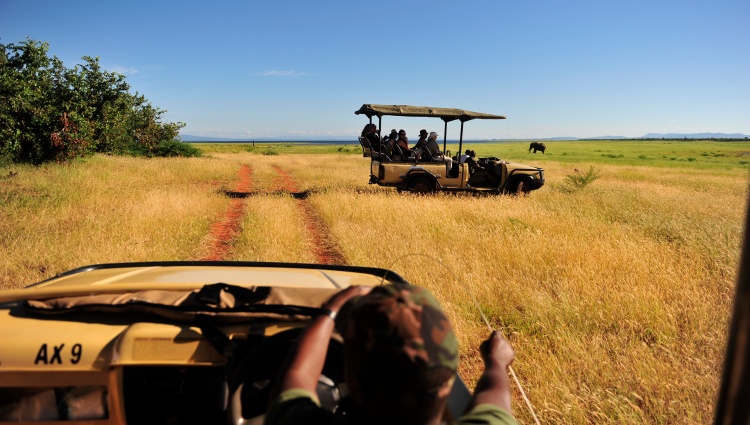 © Eric Vancleynenbreugel