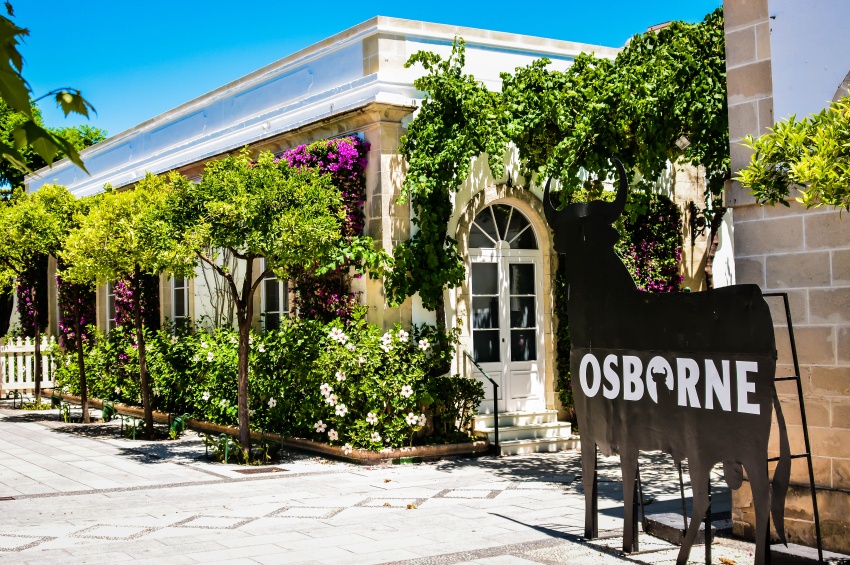 © Stephane Pfleger
# Trip
El Puerto de Santa Maria - Tasting at the Osborne Bodega
Description
We'll leave on foot with our host/hostess for the Osborne Bodega. One of the oldest wineries in the region, Osborne began producing its Sherry Solera in 1772. The iconic Osborne bull silhouette has become part of the landscape in the area. We'll enjoy a tasting of three different wines* along with some regional products.
Duration : approx. 2:00
Wear comfortable, sturdy shoes.
The order of the visits can change.
Times are approximate.
*Alcohol can be harmful to your health. Please drink in moderation.
These excursions are not proposed for all the cruises and depend on the itinerary.
If the minimum of 25 participants is not reached, the excursion may be either cancelled or proposed at another rate, depending on the number of participants (to be paid for on board).
The excursions on the first evening and the morning following boarding are only guaranteed for the passengers who have booked the excursion before the cruise.
Cruises
This shore excursion is available for one or several cruises
Show more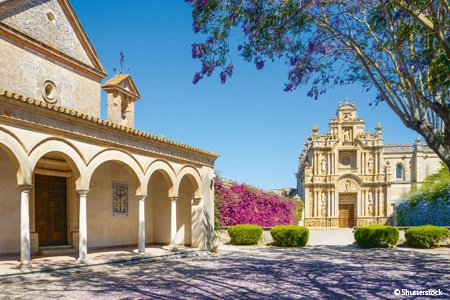 © Shutterstock
Next departures:
02/20/2020, 02/27/2020, ...
SEVILLE - Cordoba - SEVILLE - CADIZ - EL PUERTO DE SANTA MARIA - ISLA MINIMA - SEVILLE - Granada - SEVILLE
Immerse yourself in the heart of Andalusia between tradition, history and gastronomy. From Seville to Granada, this cruise will allow you to visit the cities and emblematic sites of this rich region of Spain. Discover Seville, the capital of Andalusia, which is full of joy and activity throughout its streets. You will be amazed by the old town which is home to amazing architecture and tradition. But also, by Jerez which has preserved an incredible architectural heritage.
START IN
2020
* Price based on double occupancy