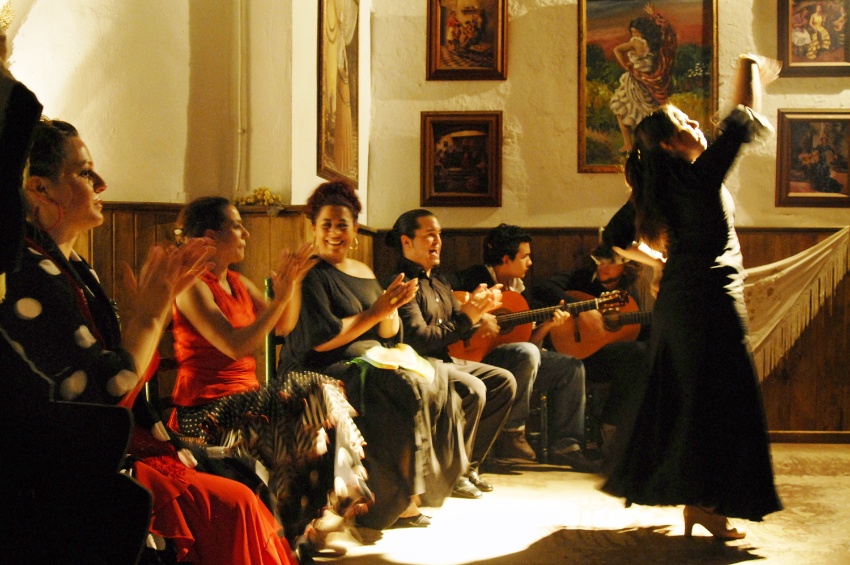 © CroisiEurope
# Trip
Flamenco evening in Cadiz
Description
After dinner, departure on foot for a Flamenco evening. Flamenco (cante flamenco) is an art created by the Gypsy and Andalusian peoples based on popular folklore born from the various cultures which flourished throughout the centuries in Spain.
Originally, Flamenco was simply a capella vocals (cante). Its first genre, la toná, was forged in the geographical triangle formed by Triana, Jerez and Cádiz. Only later did the hand-clapping (palmas), the dancing (el baile) and the guitar (toque) appear. Dancing and guitar can now often be found alone, although vocals are still considered at the heart of the tradition. More recently, instruments such as the cajon (a percussion instrument from Peru), the palillos (castanets), and the bass guitar were added.
Immerse yourself in the most famous Spanish tradition, this mixture of vocals, guitar and dance in which Arab, Oriental and Gypsy influences mingle. Return to the boat.
Duration : approx. 2:30
The order of the visits can change.
Times are approximate.
These excursions are not proposed for all the cruises and depend on the itinerary.
If the minimum of 25 participants is not reached, the excursion may be either cancelled or proposed at another rate, depending on the number of participants (to be paid for on board).
The excursions on the first evening and the morning following boarding are only guaranteed for the passengers who have booked the excursion before the cruise.
Cruises
This shore excursion is available for one or several cruises
Show more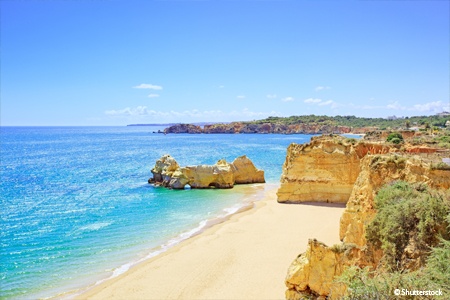 © Shutterstock
Next departures:
04/30/2020, 05/07/2020, ...
SEVILLE - Cordoba - SEVILLE - CADIZ - Jerez - CADIZ - VILA REAL - EL PUERTO DE SANTA MARIA - ISLA MINIMA - SEVILLE - Granada - SEVILLE
Travel to the heart of Andalusia and the Algarve. Along the Guadalquivir discover the town of Cordoba, which combines perfectly history and modernity. Visit Seville and its Alcázar palace, an astonishing mix of architectural styles. Then be carried away by the sublime city of Granada which offers a multitude of magnificent sites to visit. You will be dazzled by the beauty of its cathedral which houses the tomb of Christopher Columbus. Enjoy an unforgettable change of sceneries throughout your journey and not forgetting the Doñana Natural Park.
START IN
2020
* Price based on double occupancy
Show more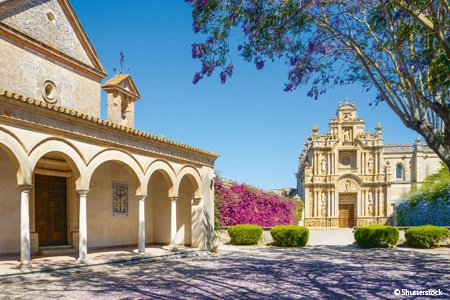 © Shutterstock
Next departures:
02/20/2020, 02/27/2020, ...
SEVILLE - Cordoba - SEVILLE - CADIZ - EL PUERTO DE SANTA MARIA - ISLA MINIMA - SEVILLE - Granada - SEVILLE
Immerse yourself in the heart of Andalusia between tradition, history and gastronomy. From Seville to Granada, this cruise will allow you to visit the cities and emblematic sites of this rich region of Spain. Discover Seville, the capital of Andalusia, which is full of joy and activity throughout its streets. You will be amazed by the old town which is home to amazing architecture and tradition. But also, by Jerez which has preserved an incredible architectural heritage.
START IN
2020
* Price based on double occupancy