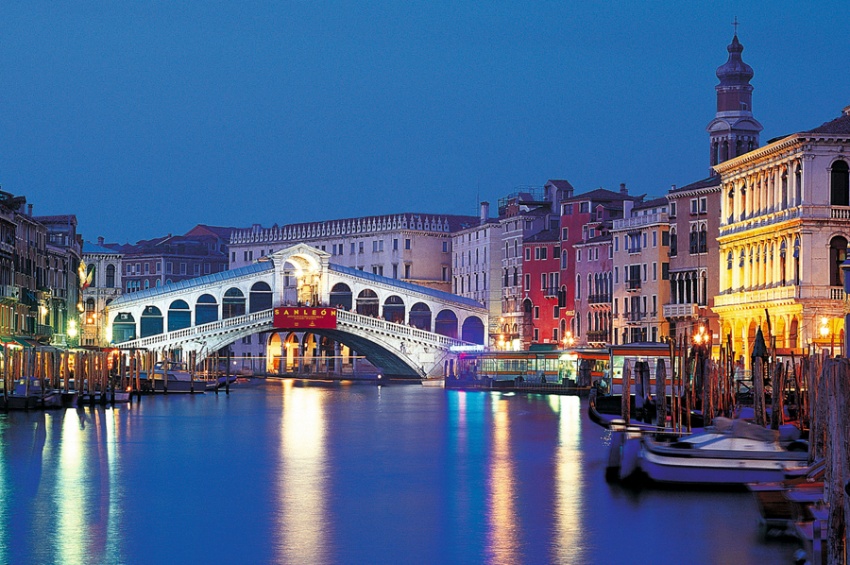 © CroisiEurope
# Trip
Following the footsteps of Casanova in Venice
Description
Giacomo Girolamo Casanova was born in Venice in 1725. Both his parents were actors, and he was the first of six children in the family. He entered the University of Padua at age twelve and graduated five years later with a degree in law. Over his lifetime, he was a lawyer, soldier, violinist, courtier, economist, philosopher, writer, and of course, a lover who got into sexual escapades resembling operatic plots.
While visiting Doge's Palace, our guide will evoke his intricate life, including his imprisonment in the palace in solitary confinement for "grave faults committed in public outrages against the holy religion." He later escaped with the help of a renegade priest.
Casanova's reputation remains until this day, and our guide will recount the most outrageous moments of this "adventurer's" life. Our guide will then take us on a walk through the city streets, passing by the Casino Venier and Casanova's house, finishing up at the Rialto Bridge. After our tour, you can return to the ship at your own pace.
PLEASE NOTE
PLEASE WEAR COMFORTABLE, STURDY SHOES AND APPROPRIATE CLOTHING ACCORDING TO THE WEATHER.
The order of the visits can change.
Times are approximate.