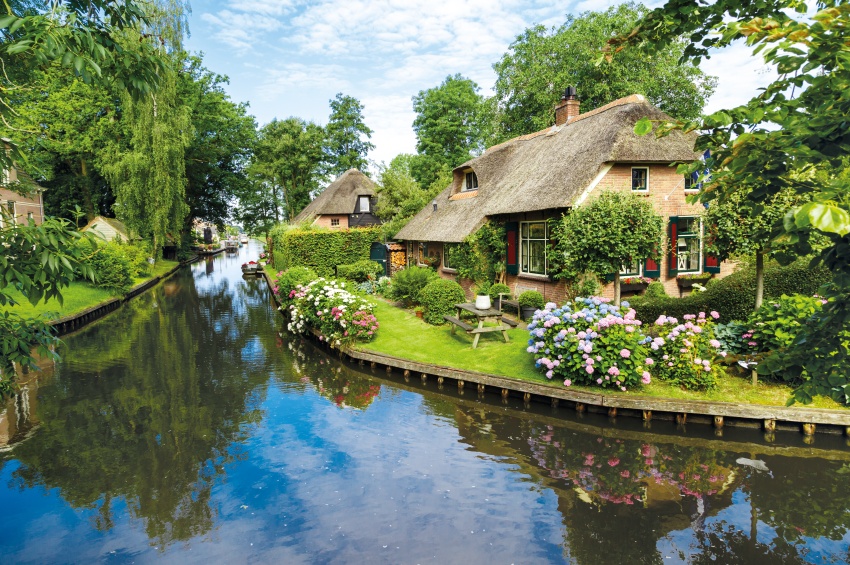 © Shutterstock
# Trip
Guided tour of Giethoorn
Description
Imagine a town straight out of a fairytale with no pollution nor cars to be found: this is Giethoorn.
We'll leave from Lemmer by coach to reach Giethoorn, a charming lakeside town.
Located inside the Weeribben-Wieden National Park–part of the Overijssel province, lovely canals intertwine among a lush flora and 17th-to-18th century thatched farmhouses built on peat islets connected to each other by more than 170 wooden bridges. This idyllic setting is best discovered on foot or by boat.
Our trip will take us on a one-hour boat ride along the canals for an original discovery of this typical village. You'll be enchanted by the beautiful scenery of this town by the water and the welcoming spirit that suffuses the air. Before heading back to Lemmer, you will have some free time to wander about the humpback bridges or small footbridges spanning the canals.

PLEASE NOTE
Good walking shoes are recommended.
The town can only be visited on foot or by boat.
The order of the visits can change.
Times are approximate.
Cruises
This shore excursion is available for one or several cruises
Show more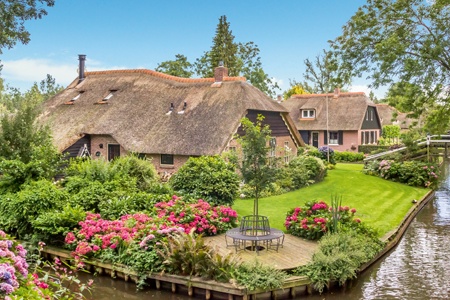 © Shutterstock
Next departures:
04/29/2020
AMSTERDAM - LEMMER - ENKHUIZEN - HOORN - AMSTERDAM
Cruise on one of the largest lakes in the Netherlands in the heart of authentic towns and villages. Between historical monuments and unmissable traditions, discover the beauty of Holland through its canals, the cheese museum, the mills of the seventeenth century, old fishing ports and the village of Giethoorn. The Keukenhof Gardens, true haven of peace, are considered the most beautiful floral gardens in the world.
START IN
2020
* Price based on double occupancy