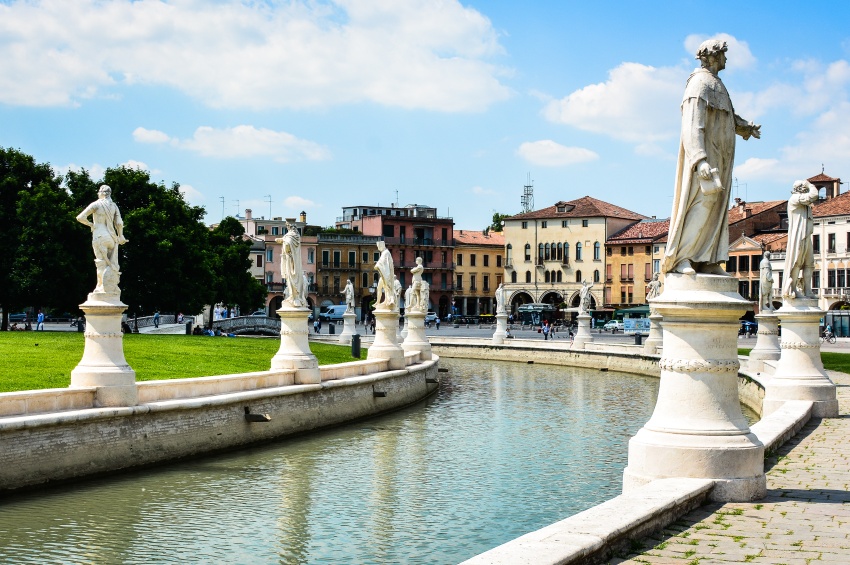 © Stephane Pfleger
# Trip
Guided tour of Padua
Description
Transfer by coach from Chioggia to Padua. Best known in Christianity as the Saint Antoine of Padua city, it is also famous for its art. Giotto (1267-1337, painter, sculptor and Italian architect) gifted the city of Padua some of his masterpieces, enriching the artistic scenery of the city. We'll start off with a guided tour of the city by coach before visiting the basilica which holds the vault of Saint Antoine. You'll be able to admire Donatello's bronze statue from the 15th century in the square before the basilica. This art piece was a major influence on sculptors of the Italian Renaissance. A guided tour on foot will take you to the Piazza delle Erbe and the Piazza dei Frutti which holds a fresh produce market every day. You'll then see the Palazzo della Ragione (exteriors only) and the Torre dell'Orologio with its astronomical clock dating back to 1344. You'll enjoy some free time to discover this charming city on your own. We'll be back on board in Venice.
PLEASE NOTE
Good walking shoes are recommended.
Commentaries inside the Saint Antoine church are forbidden so they would be given before getting in.
Please dress appropriately to visit the Saint Antoine church.
Times are approximate.
The order of the visits can change.
Cruises
This shore excursion is available for one or several cruises