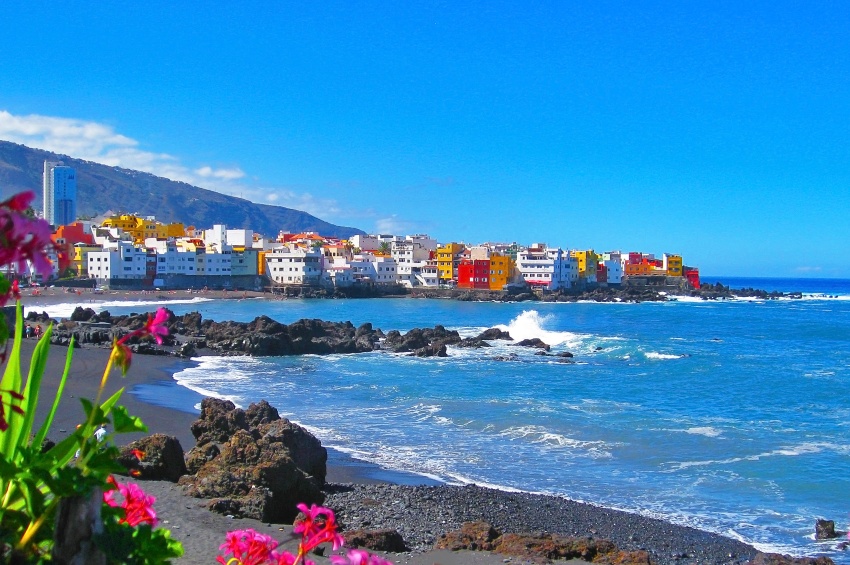 © elena19
Description
Puerto de la Cruz is a hopping seaside resort overflowing with lush vegetation and must-see sites that include the Plaza del Charco and the Plaza Concejil, surrounded by old mansions and palaces. The Plaza de la Iglesia sits in front of the city's main church, which has one of the most stunning interiors on the island. We'll also pass in front of the Castillo San Felipe, the hermitage of San Amaro, the Church of San Francisco, and Parque Taoro. The park has superb views, ample shady areas under giant trees, sandy pathways, and lush Canarian vegetation. We'll pause at the Mirador de Humbolt, a lookout point with sweeping views of the Orotava Valley. Our last stop will be the Orchid Garden Sitio Litre, home to the most extensive collection of orchids on the island. The owners decided to open their 18th-century garden to the public, which boasts the largest collection of orchids and the oldest dragon tree on the island. Agatha Christie is just one of the famous names to have passed through that you might recognize.
PLEASE NOTE
The order of the visits can change.
Times are approximate.
Good walking shoes are recommended.
Cruises
This shore excursion is available for one or several cruises