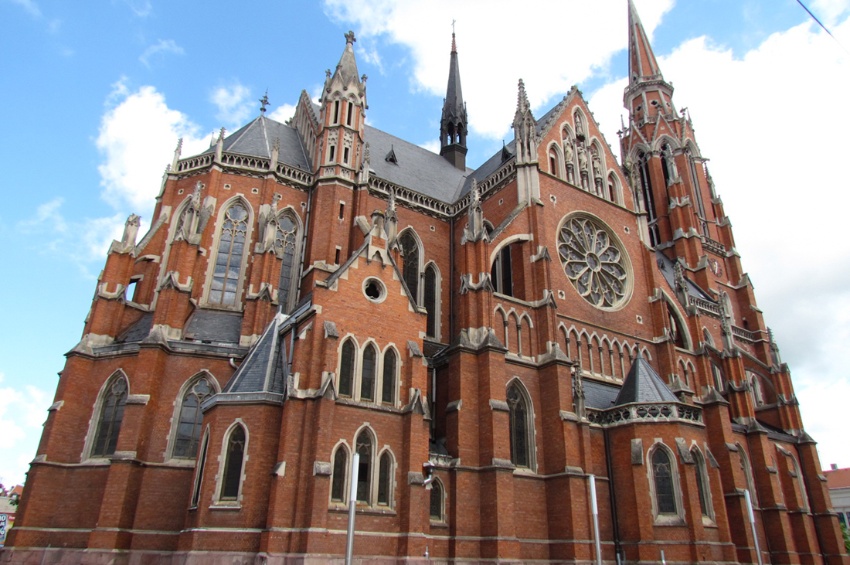 © CroisiEurope
# Trip
Guided tour of the town of Osijek
Description
In the company of our guides, we will begin our tour with a visit of Osijek, a town in the East of the historical Croatian region of Slavonia. The town was founded by the Slavs, who built a river port on the ruins of the Roman town in the 7th century. In 1526, the Turks took possession of the town and remained there for over 160 years, making Osijek the capital of Ottoman Slavonia. But in 1687, they suffered a heavy defeat in Harkany and left the town without a fight. It was looted by the Austrians, who left nothing of its Ottoman splendor. The Austrians built a citadel over the demolished Turkish town.
Our tour will first take us to the upper town for a view of the Church of St Peter and St Paul. Commonly referred to as the Cathedral, this imposing red brick church dominated by its 90m spire was built under the impetus of Bishop Strossmayer, a native of Osijek. We'll then move on to the Old Town with a visit of the 18th century fortress built between 1712 and 1721 by architect Maximilien Gosseau d'Hennef who designed the citadel's civilian and military buildings, giving the whole a remarkable architectural unity. Afterwards, we'll walk up to the main square with its Holy Trinity monument.
Return on board.
PLEASE NOTE
Comfortable shoes are recommended.
The order of the visits can change.
Times are approximate.
Cruises
This shore excursion is available for one or several cruises