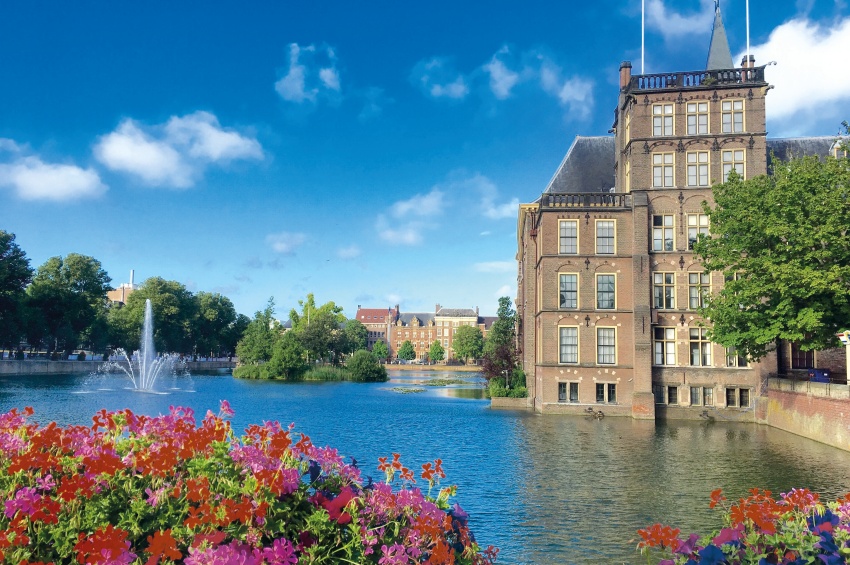 © Shutterstock
# Trip
The Hague and its hidden courtyards
Description
We'll leave by coach for The Hague, the seat of the Dutch parliament and one of the most beautiful cities in the country. The Hague is also known as the "Royal City by the Sea," since the Royal Family enjoys the location for many of their vacations. The Hague counts no less than 155 courtyards, making it the courtyard capital of Holland. Your guide will show you some of the most splendid, including the Hof van Wouw, Hofje van Nieuwkoop and the Hofje Rusthof. We'll also stroll through the Binnenhof, where the House of Representatives meets, the prime minister works and the ministers hold their weekly consultations. It has been the seat of the Dutch government for over 400 years. Our guide will also show us royal monuments, including the Lange Voorhout Palace which houses the Escher Museum. Lastly, we'll pass by the iconic Hotel des Indes, the International Court of Justice, and the Kloosterkerk.
Duration : approx. 5:00
Times are approximate.
The order of the visits can change.
Wear comfortable, sturdy walking shoes.
These excursions are not proposed for all the cruises and depend on the itinerary.
If the minimum of 25 participants is not reached, the excursion may be either cancelled or proposed at another rate, depending on the number of participants (to be paid for on board).
The excursions on the first evening and the morning following boarding are only guaranteed for the passengers who have booked the excursion before the cruise.
Cruises
This shore excursion is available for one or several cruises