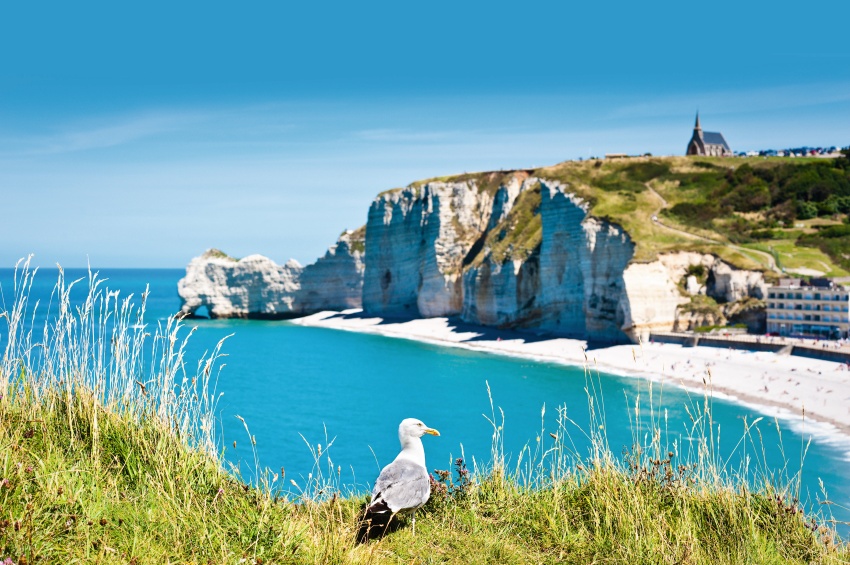 © Shutterstock
# Trip
Hike across the cliffs of the Alabaster Coast
Description
We'll leave from Honfleur by coach for the beautiful Alabaster Coast, a natural heritage within the Pays de Caux and the estuary of the River Seine. We'll pass by Le Havre. The high white cliffs bordered by the beaches and stones were made famous by Impressionist paintings. As Guy de Maupassant wrote: "Nature has made these valleys; the rains of storms have ended with them in the shape of these ravines, trimming what was left of the cliff, excavating down to the sea, the bed of waters which acts as a passage for mankind." Once in Étretat, we'll set out for a hike across the cliffs to bask in the landscapes that have been dramatically shaped by weather and erosion. Afterwards, we'll enjoy some free time to explore the city itself. At the end of our tour, we'll return to the ship by coach.
PLEASE NOTE
Times are approximate.
The order of the visits can change.
Wear comfortable, sturdy walking shoes.
Cruises
This shore excursion is available for one or several cruises
Show more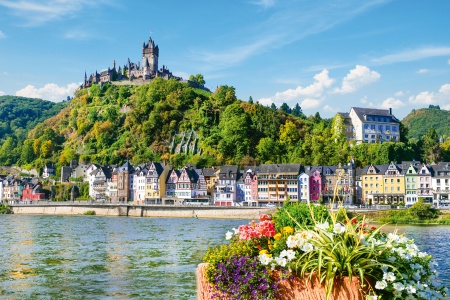 © shutterstock
STRASBOURG - MAINZ - COCHEM - TRIER - PARIS - VERNON - ROUEN - HONFLEUR
Embark on a unique journey and discover the landscapes of the Rhine, the Moselle and the Seine in one cruise! This combination of two routes will allow you to visit Germany and France in just 9 days: from Mainz to Trier and from Paris to Honfleur, the unique encounter of history and culture.
All departure dates are currently sold-out.
Show more
© Shutterstock
Next departures:
09/10/2019, 10/09/2019, ...
PARIS - LES ANDELYS - ROUEN - HONFLEUR - ROUEN - PARIS
Embark on a cruise where heritage and history are as rich as they are exciting. Discover the Alabaster coast, bathed by the greeny blue waters of the Channel, offering the most impressive landscapes of Normandy. Visit Rouen, a real museum city, a memorable experience with its beautiful half-timbered houses, cobbled streets and Gothic churches.
START IN
2019
START IN
2020
* Price based on double occupancy