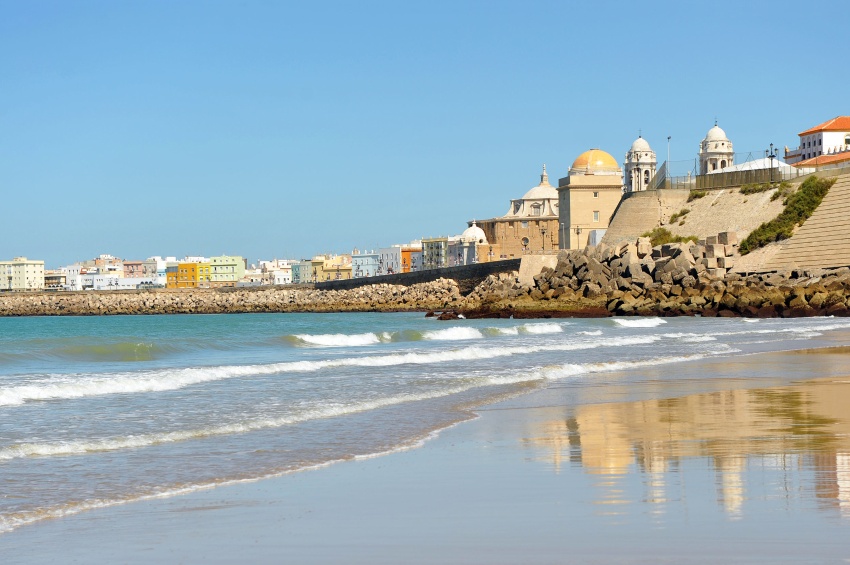 © 123 RF
# Trip
Hike the waterfront in Cadiz
Description
Walk along the oceanfront to the Castle of San Sebastián. According to legend, the Temple of Kronos (a Titan of the Greek gods) was first built here. A chapel was built in the 1400s by Venetian boat crews and the irregular, fortified castle found on the site now was built in 1706. It defended the northern section of the city from attack. Because of its unique shape and décor, it has served as backdrop for many films.
We'll return via the city's historic center and authentic neighborhoods, admiring the elegant homes painted in glorious pastel colors and decked out with ironwork balconies.
Following our tour, we'll return to the boat.
The walk is approximately 4.5 miles.
Level of difficulty: low.
Altitude difference: none.
Duration : approx. 3:00
PLEASE WEAR COMFORTABLE, STURDY SHOES AND APPROPRIATE CLOTHING ACCORDING TO THE WEATHER.
The order of the visits can change.
Times are approximate.
These excursions are not proposed for all the cruises and depend on the itinerary.
The excursions on the first evening and the morning following boarding are only guaranteed for the passengers who have booked the excursion before the cruise.
If the minimum of 25 participants is not reached, the excursion may be either cancelled or proposed at another rate, depending on the number of participants (to be paid for on board).

Cruises
This shore excursion is available for one or several cruises
Show more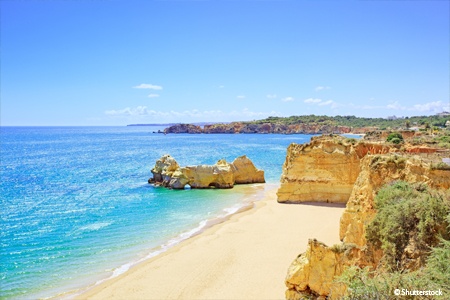 © Shutterstock
Next departures:
04/30/2020, 05/07/2020, ...
SEVILLE - Cordoba - SEVILLE - CADIZ - Jerez - CADIZ - VILA REAL - EL PUERTO DE SANTA MARIA - ISLA MINIMA - SEVILLE - Granada - SEVILLE
Travel to the heart of Andalusia and the Algarve. Along the Guadalquivir discover the town of Cordoba, which combines perfectly history and modernity. Visit Seville and its Alcázar palace, an astonishing mix of architectural styles. Then be carried away by the sublime city of Granada which offers a multitude of magnificent sites to visit. You will be dazzled by the beauty of its cathedral which houses the tomb of Christopher Columbus. Enjoy an unforgettable change of sceneries throughout your journey and not forgetting the Doñana Natural Park.
START IN
2020
* Price based on double occupancy