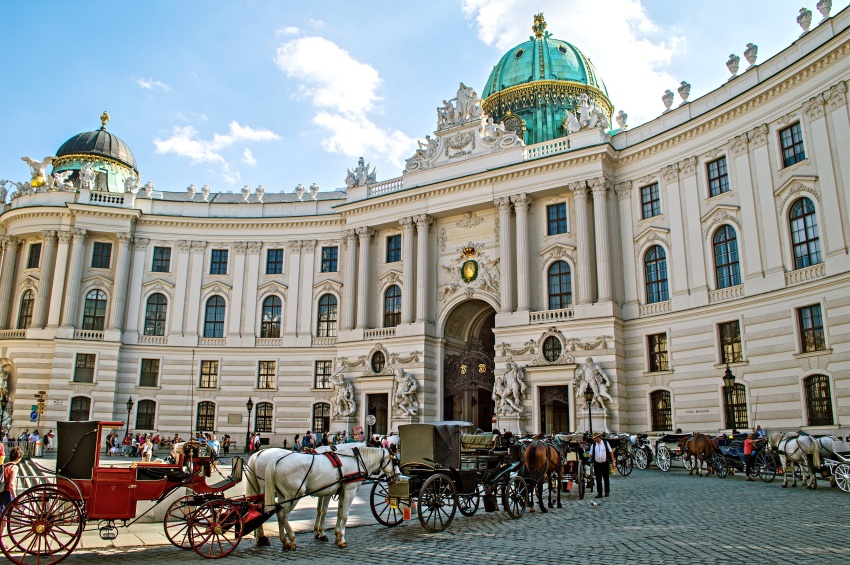 © CroisiEurope
# Trip
Horse-drawn carriage ride through Vienna
Description
You'll be transferred to the center of the city to enjoy a horse-drawn carriage ride through the old town and the famous Ring Road. A trip with a Fiaker is a great (and romantic) way of seeing the city in comfort because of the narrow streets and cobblestones.
Duration : approx. 1:30
Times are approximate.
The order of the visits can change.
These excursions are not proposed for all the cruises and depend on the itinerary.
If the minimum of 25 participants is not reached, the excursion may be either cancelled or proposed at another rate, depending on the number of participants (to be paid for on board).
The excursions on the first evening and the morning following boarding are only guaranteed for the passengers who have booked the excursion before the cruise.
In case of high temperatures and for the well-being of the horses, the excursion can be cancelled without notice.
Cruises
This shore excursion is available for one or several cruises