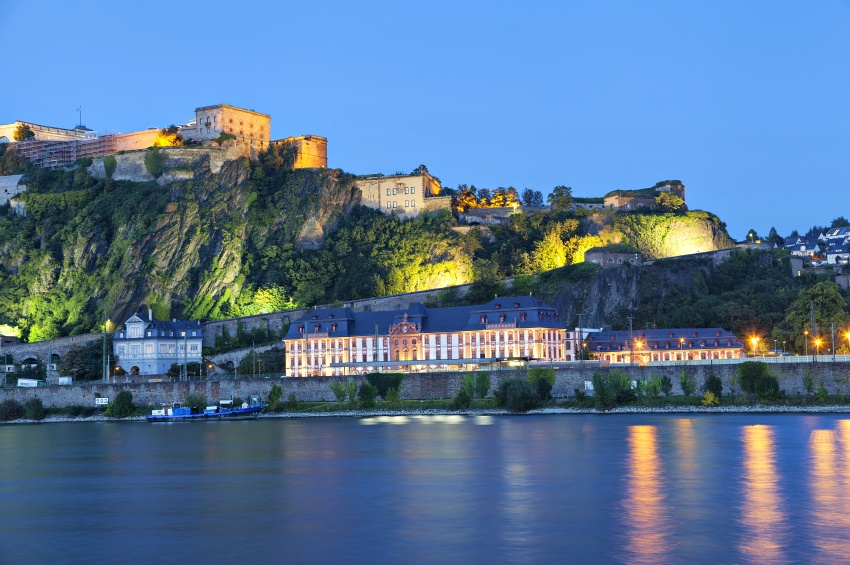 © Sergey Dzyuba
# Trip
Koblenz and the Ehrenbreitstein Fortress
Description
Situated at the confluence of the Rhine and Moselle Rivers, Koblenz offers visitors a rich collection of cultural monuments and historic buildings. Ludwig van Beethoven's mother was born in the city, and Mozart's family once sojourned here on a trip from Paris to London. We'll take the funicular railway up the hill to visit the historic castle, where we'll have a magnificent view across the city and valleys. You'll immediately understand the strategical importance of this fortress throughout history as the land stretches as far as the eye can see. Afterwards, enjoy some free time at the Christmas market, where the yuletide tradition has taken place for centuries. The romantic holiday market runs from the old city to the famous Deutsches Eck. Explore the city on your own before returning to the ship.
PLEASE NOTE
The order of the visits can change.
Times are approximate.
Cruises
This shore excursion is available for one or several cruises