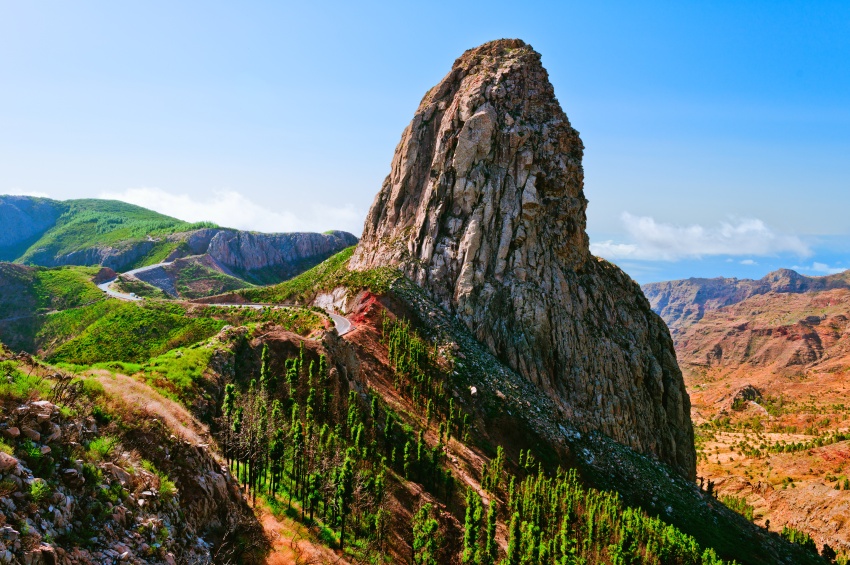 © dmitry_strizhakov
# Trip
La Gomera Island Tour
Description
This excursion is a trip through Garanojay National Park. The park is named after the Alto de Garajonay, the island's highest summit, and is listed as a UNESCO World Heritage Site. The park has an excellent example of subtropical forests, known as the laurisilva. We'll then pass through the quaint villages of Hermigua and Agulo, two typical island towns. After colonization, the Europeans built a port in this area to export the sugar they were producing. The El Cedro Forest in Hermigua feels like something out of a fairytale. Agulo—whose sweet charm led to the nickname "The Bonbon of La Gomera"—has cobblestone streets and quaint houses that are reflections of the local architecture. We'll stop a restaurant to enjoy a refreshment and listen to a demonstration of Silbo Gomero, the whistled language used by the islanders.
PLEASE NOTE
The order of the visits can change.
Times are approximate.
Good walking shoes are recommended.