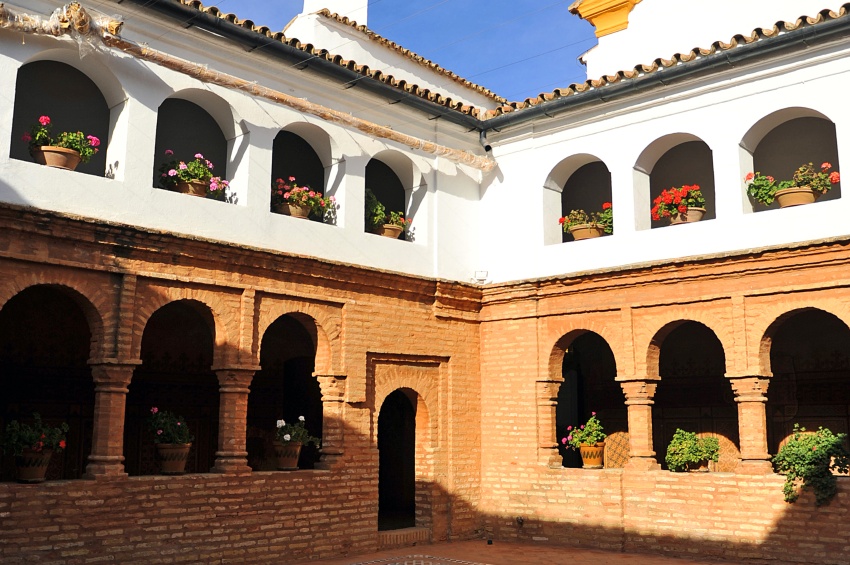 © Joserpizarro
# Trip
La Rabida Friary and Wharf of the Caravels
Description
Set off by coach for a guided visit of the Rábida Friary. Christopher Columbus was welcomed here by Brother Juan Perez who gave him hospitality. This Franciscan Friary was one of only two or three in the world where navigation based on the stars (Celestial Navigation) was studied. Christopher Columbus stopped here before he set off for America. Then you will visit the Wharf of the Caravels where you will be able to see the replicas of Christopher Columbus's ships, the Pinta, the Niña and the Santa Maria, with which he discovered America in 1492. Return on board.
Duration: approx. 5:00
Good walking shoes are recommended.
The order of the visits can change.
Times are approximate.
These excursions are not proposed for all the cruises and depend on the itinerary.
If the minimum of 25 participants is not reached, the excursion may be either cancelled or proposed at another rate, depending on the number of participants (to be paid for on board).
The excursions on the first evening and the morning following boarding are only guaranteed for the passengers who have booked the excursion before the cruise.

Cruises
This shore excursion is available for one or several cruises