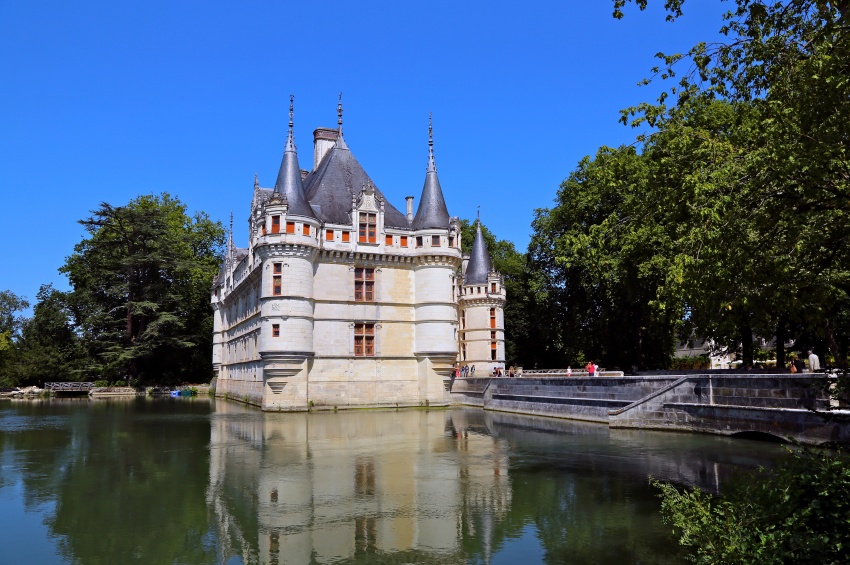 © Haubtmann
# Trip
The Loire Valley Châteaux
Description
We'll leave by coach for the Château d'Azay-le-Rideau. Built on a small island in the middle of the Indre River, the château as it is seen today was built under Francis I by Gilles Berthelot, a wealthy financier who wanted to incorporate its medieval past alongside the latest architectural styles of the Italian renaissance. The chateau is a French national monument and possesses all the refinement found in the French Renaissance. We'll continue to Villandry for lunch. After lunch, enjoy a walk through the lovely gardens surrounding the Château de Villandry. Spread out over an impressive area, the gardens bring together aestheticism, diversity and harmony. Afterward, we'll continue our tour and visit the Château d'Ussé. Rebuilt in the 15th and 16th centuries, this stronghold with fortified towers, turrets and steeples looks like something out of a fairytale. The castle is still inhabited today and takes visitors back to a time of legends and fairytales. It is thought to have inspired Charles Perrault when writing "Sleeping Beauty".
Duration : approx. 11:00
The order of the visits can change.
Times are approximate.
These excursions are not proposed for all the cruises and depend on the itinerary.
If the minimum of 25 participants is not reached, the excursion may be either cancelled or proposed at another rate, depending on the number of participants (to be paid for on board).
The excursions on the first evening and the morning following boarding are only guaranteed for the passengers who have booked the excursion before the cruise.