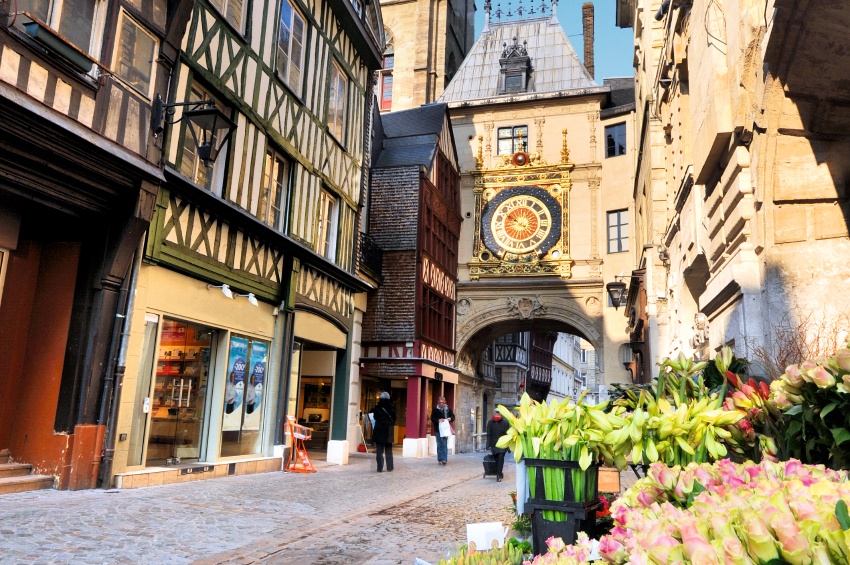 © Fotolia
# Trip
Rouen - on the footsteps of the Impressionists
Description
Discover the different sites where artists have created prestigious paintings such as Monet's Rouen Cathedral series, Pissarro's Pont Boieldieu in Rouen, Rainy Weather, and many, many others. You'll visit the Museum of Fine Arts in Rouen, which has the largest collection of Impressionist paintings outside of Paris, and many famous works by Monet and Sisley. The museum is closed on Tuesdays and holidays, though, and will be replaced by a visit to the Musée Eugène Boudin in Honfleur (stopover on Day 6).
PLEASE NOTE
Good walking shoes are recommended.
The order of the visits can change.
Times are approximate.
This visit will take place in the morning or in the afternoon depending on the opening hours of the Honfleur port.
During the months of June, July, August and September, you can watch the show "The Nights of the Impressionists." This is a 15-min show that is continuously broadcast starting at 10 p.m., 10:30 p.m. and 11:00 p.m. This is a projection of paintings and pictures of different artists on the facades of the Cathedral and the Museum of Fine Arts.
Cruises
This shore excursion is available for one or several cruises