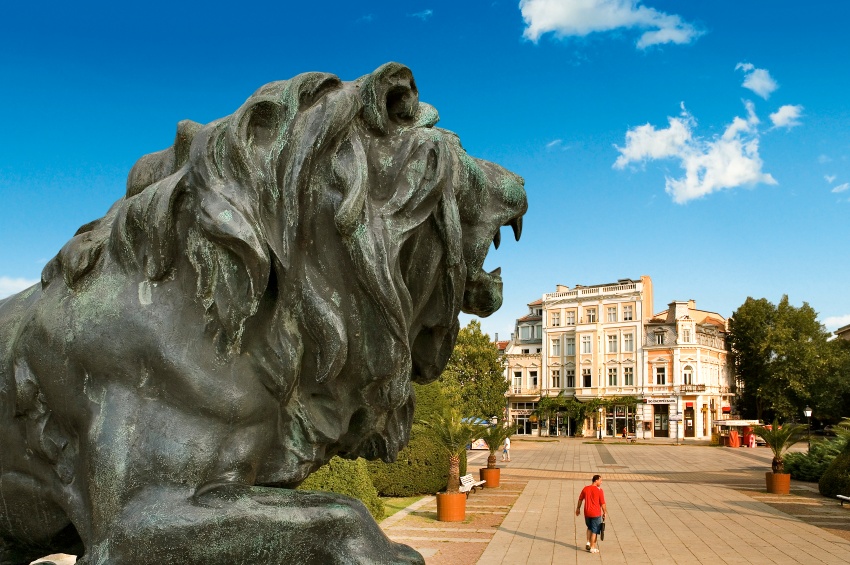 © Frantisek Zvardon
# Trip
Ruse and the monastery of St. Dimitar Basarabovski
Description
We'll leave by coach to explore the city of Ruse and the rock monastery of St. Dimitar Basarabovski. The monastery is the only functional men's rock monastery in Bulgaria, a site filled with history and still a true place of worship and everyday life. We'll then head to Ruse, one of Bulgaria's most elegant cities. With its imposing Belle Époque architecture and neatly trimmed leafy squares, it's as if a little chunk of Vienna had broken off and floated down the Danube. You'll see the Dohodno Zdanie, the Roman Catholic St. Paul of the Cross Cathedral, and the Monument of Liberty. Enjoy some free time before returning to the ship by coach.
Duration : approx. 04:00
Good walking shoes are recommended.
The order of the visits can change.
Times are approximate.
These excursions are not proposed for all the cruises and depend on the itinerary.
If the minimum of 25 participants is not reached, the excursion may be either cancelled or proposed at another rate, depending on the number of participants (to be paid for on board).
The excursions on the first evening and the morning following boarding are only guaranteed for the passengers who have booked the excursion before the cruise.
Cruises
This shore excursion is available for one or several cruises