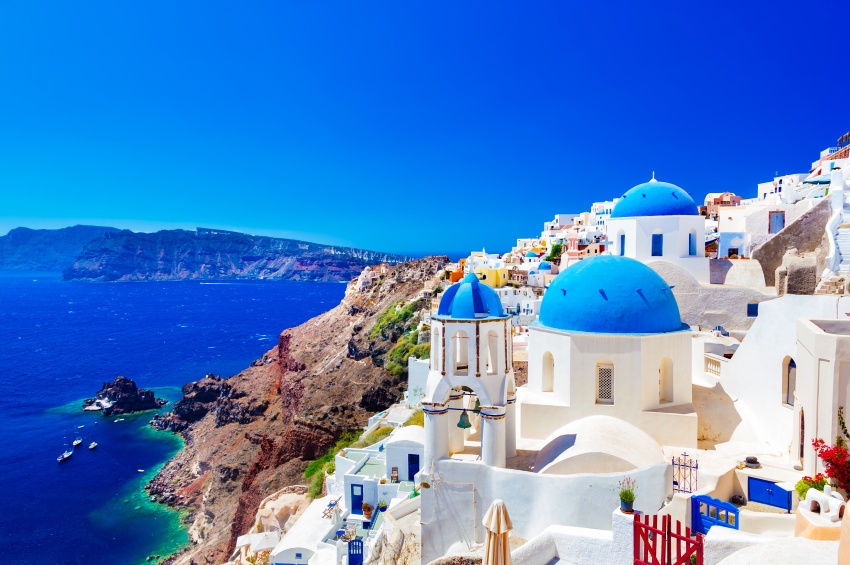 © PHOTOCREO_Michal_Bednarek
Description
Santorini is the most famous of the Cyclades and also the most beautiful. Its earthquake crater is invaded by the sea, and the scenery is breathtakingly beautiful. At the very top of the island you can make out dazzlingly white villages. The immense, half-closed Caldera punctuated by eruptive cones is a reminder of the cataclysm that shook the island in the Minoan era, the eruption causing a tidal wave. You will have the chance to visit the islands' most picturesque sites, to admire the most fascinating views, to briefly get a taste of local life and enjoy the natural and authentic flavors of this corner of the Mediterranean. We'll reach the island on board rowboats. Departure by coach for Profitis Ilias, the highest point on this splendid island, whose colors and contrasts will accompany you throughout the morning. You will then take the direction of the village of Oia, the postcard village of Santorini with its beautiful white houses clinging to the side of the cliff and overlooking the Aegean Sea. The last stage on our tour will be the delightful village of Fira, with its blue cupolas that blend in with the sky. We'll travel back down to the port by cable car and board our rowboats again back to the ship.
PLEASE NOTE
The order of visits can change.
Times are approximate.