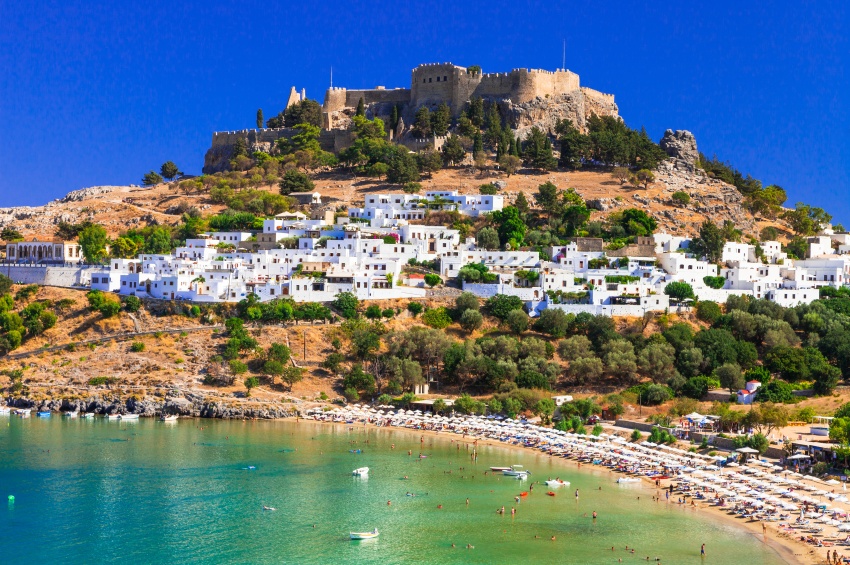 © leoks
Description
The "island of roses" is one of the golden Dodecanese islands, which cultivate their originality: Hellenic in their soul, Byzantine in their memory, Oriental in their character and yet definitively Greek. Rhodes is an important cultural and economic center in the archipelago of 12 islands and dozens of islets. The last bastion of Europe before the Orient, the island played a major role in Antiquity, then in the Middle Ages. You will leave the port for Mount Smith from where you will have a splendid panoramic view of Rhodes and the surrounding countryside. After passing through the Amboise Gate, you will reach the highest point of the medieval town, the Palace of the Grand Master, an imposing fortress with lavish interior decorations and a courtyard filled with Roman statues. The museum contains superb mosaics, also dating from the Roman era. The tour continues along the Knights' Road, both steep and narrow, with its characteristic cobbles. This road is lined by prestigious "Inns" where the Knights of the Order were received according to their language and country of origin. Today, this street still gives off a certain aura of nobility and inaccessibility. You will also be able to admire the rich Gothic-style decorations, the arched windows, the flat roofs and the honey-colored facades.
PLEASE NOTE
The order of visits can change.
Times are approximate.
Cruises
This shore excursion is available for one or several cruises
Show more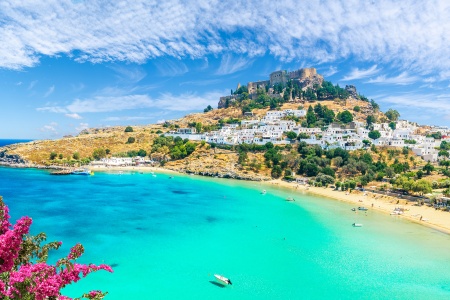 © Balate Dorin
From Cyprus, the Island of Aphrodite, to Athens, the City of Gods Dodecanese and the Cyclades (port-to-port cruise)
LARNACA - LIMASSOL - RHODES - KOS - SANTORINI - PAROS - MYKONOS - DELOS - ATHENS
Climb aboard for an unequaled cruise from Larnaca to Athens, stopping over in the Cyclades and Dodecanese. Other exceptional ancient sites await you: Paphos and its mosaics, medieval Rhodes, timeless Kos, and the archaeological treasures in Delos. Charming Aegean ports of call such as the legendary islands of Santorini, Paros, and Mykonos. Wrap up this heavenly vacation with the beauty of Athens. Cyprus and Greece welcome you on a journey through their fascinating histories and famed architectural wonders.
This cruise is not available on our website. For more information and to look for suitable alternatives, please contact us on 1-800 768 7232 or send us an email at info-us@croisieurope.com
Show more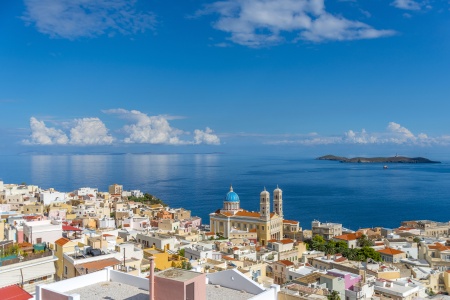 © Shutterstock
Authentic Abundance in the Greek Islands
HERAKLION - SANTORINI - SYROS - PATMOS - RHODES - LIMASSOL - LARNACA
Discover the most beautiful Greek islands in the Aegean and Mediterranean Seas. Crystal-clear water, steep cliffs, and whitewashed abodes await you. From Crete to Cyprus, passing through the Cyclades and Dodecanese islands, uncover the history and legends of the Mediterranean.
This cruise is not available on our website. For more information and to look for suitable alternatives, please contact us on 1-800 768 7232 or send us an email at info-us@croisieurope.com