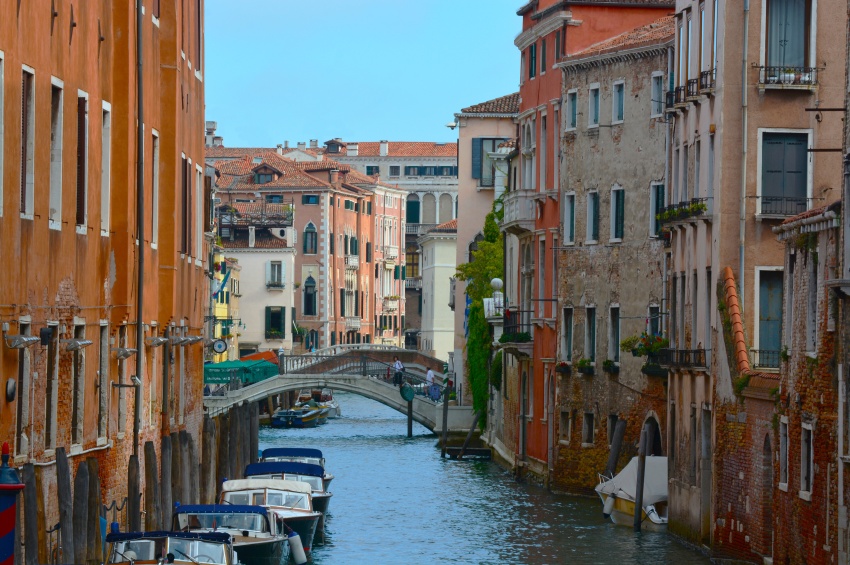 © Stephane Pfleger
# Trip
Venice and the Dorsoduro district
Description
You'll leave on foot from The Zattere or San Basilio Pier. The Dorsoduro District houses some of the most picturesque canals and palazzi and some of the city's great art showcases without the tourist traps that you might expect. The area includes the highest land areas of the city. Our walk will take you along The Zattere to the Spirito Santo and the customs house. The view is absolutely spectacular from this point in Venice, because you can scan the entire Saint Mark's Basin, San Giorgio Maggiore, and the Grand Canal. We'll continue on to admire the exterior of the Santa Maria della Salute church, built during a plague epidemic in the 17th century. The church's dome was an important addition to the Venice skyline and soon became emblematic of the city, inspiring many artists. Our next stop will be Campo Santa Margherita, a large city square in the sestiere of Dorsoduro. You'll be delighted by this heart-warming quarter which has remained humble yet sophisticated with the many palaces overlooking the Grand Canal. After our visit, we'll return to the ship.
Duration : approx. 3:00
(4:00 via vaporetto from San Basilio Pier or The Zattere)
Wear comfortable, sturdy walking shoes.
No entrance fees are provided during the tour.
The order of the visits can change.
Times are approximate.
These excursions are not proposed for all the cruises and depend on the itinerary.
If the ship is moored neither at San Basilio Pier nor The Zattere, you'll be asked to pay a R/T fee of €15 per person for the vaporetto. To be paid for on board.
The excursions on the first evening and the morning following boarding are only guaranteed for the passengers who have booked the excursion before the cruise.
If the minimum of 25 participants is not reached, the excursion may be either cancelled or proposed at another rate, depending on the number of participants (to be paid for on board).
Cruises
This shore excursion is available for one or several cruises