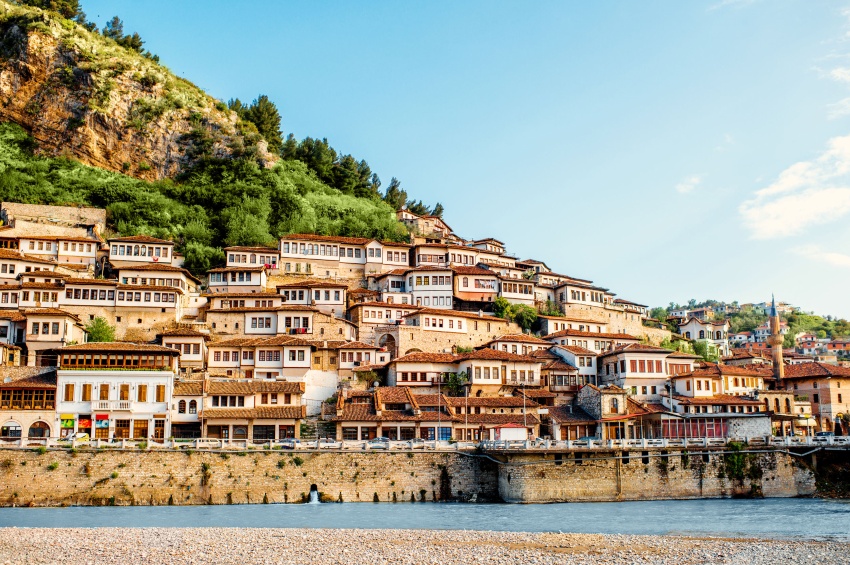 © Olena Kachmar
# Trip
Berat and Apollonia
Description
Berat is one of the highlights when visiting Albania, whose most striking feature is the white houses climbing up the hill to its castle. The center of Berat is listed as a UNESCO World Heritage Site and contains rare examples of Ottoman-style architecture. The old quarter contains lovely ensembles of whitewashed walls, tiled roofs and cobblestone roads. Although Berat is now a major tourist site, it has managed to retain its easy-going charm and friendly atmosphere. Don't miss it! We'll enjoy lunch during our excursion and then continue on to the largest archaeological site in Albania: Apollonia. Apollonia was founded in 588 B.C. by Greek colonists from Corfu and Corinth. The city flourished during Roman rule and was home to a renowned school of philosophy. Julius Caesar rewarded Apollonia with the status of "free city" for supporting him during the Great Roman Civil War. The future Emperor Augustus completed his studies here. The picturesque ruins within the city walls include a small theatre and the elegant pillars on the restored facade of the city's administrative center.
PLEASE NOTE
Wear comfortable, sturdy walking shoes.
The order of the visits can change.
Times are approximate.