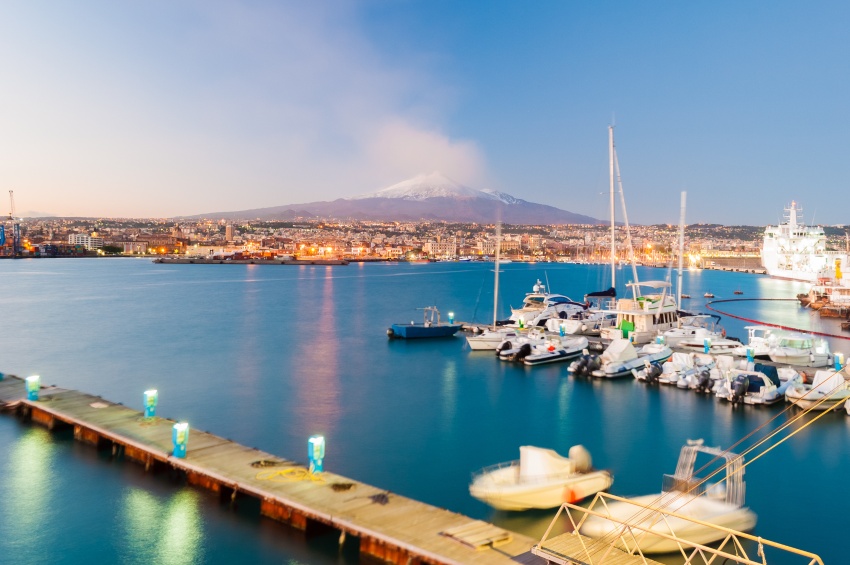 © © Roberto Lo Savio
# Trip
Guided tour of Catania
Description
Located on the banks of the Ionian Sea and dominated by Mount Etna, you'll discover vast squares, wide streets, and lava-rock buildings in the splendid city of Catania. Its historical and artistic heritage is just waiting to be discovered. As well as ruins from the ancient city, the town boasts a wealth of fine baroque architecture. We'll visit the city on foot to discover its abundant treasures: the Roman theater and Odeon, wonderfully typical piazzas, and the many baroque churches and palazzi. We'll have a visit to the cathedral, which has been destroyed several times by eruptions and earthquakes. Its current design dates back to the 16th century. After, you'll have some free time before we return to the port.
PLEASE NOTE
The order of the visits can change.
Times are approximate.
Cruises
This shore excursion is available for one or several cruises