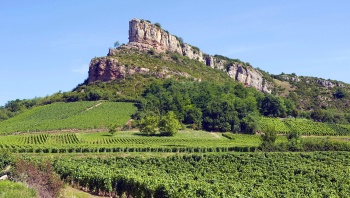 © Alain Doire
# Trip
Hike in Alvao Nature Park
Description
The Roche de Solutré is a rare geological feature that has become a symbol of southern Burgundy. We'll hike through the surrounding vineyards, with each stop giving us one extraordinary view after another. If the weather is clear, you'll be able to see the Alps in the distance from the top.
PLEASE NOTE
Please wear comfortable, sturdy walking shoes.
Hike: Approx. 4 hours.
The order of the visits can change.
Times are approximate.
Cruises
This shore excursion is available for one or several cruises