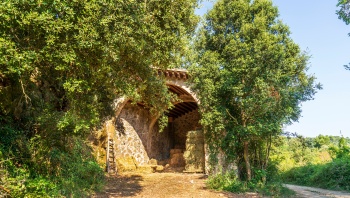 © Pablesku
# Trip
Palamos, fishing museum and bogeda
Description
The Palamos Fishing Museum has a rich collection of past, present, and future tools and objects for fishing off the Costa Brava coast. This is the only museum dedicated to this theme in the Mediterranean. One of the highlights is being able to board actual fishing vessels. Afterwards, we'll head to the magnificent Bodega Brugarol wine cellar. Located just a few miles from the coastline, this vineyard is known for its excellent organic wines. We'll visit the underground cellars built right below the vineyard to learn about the age-old (and new) processes they use. Our tour will take us through the shadowy labyrinth of cool, insulated rooms where wine notes are cultivated. We'll enjoy a tasting of the organic wines with cheese and Spanish cold cuts.
PLEASE NOTE
The order of the visits can change.
Times are approximate.
Cruises
This shore excursion is available for one or several cruises