© Shutterstock
1.The Nile, the heart of ancient history
Ancient Egypt, the "mother of all civilizations" and land of the pharaohs, has always been fascinating. A true open air museum, we invite you to discover a magnificent world full of mysteries on a Nile cruise, along a mythical and sacred river. This fabulous vacation tells a story that started 2,000 years ago, and gave us the Pyramid of Giza and the temples of Luxor. From Thebe to Assouan, from Abou Simbel to Karnak, this truly unforgettable cruise will leave you with unforgettable memories.
© Grégory Gérault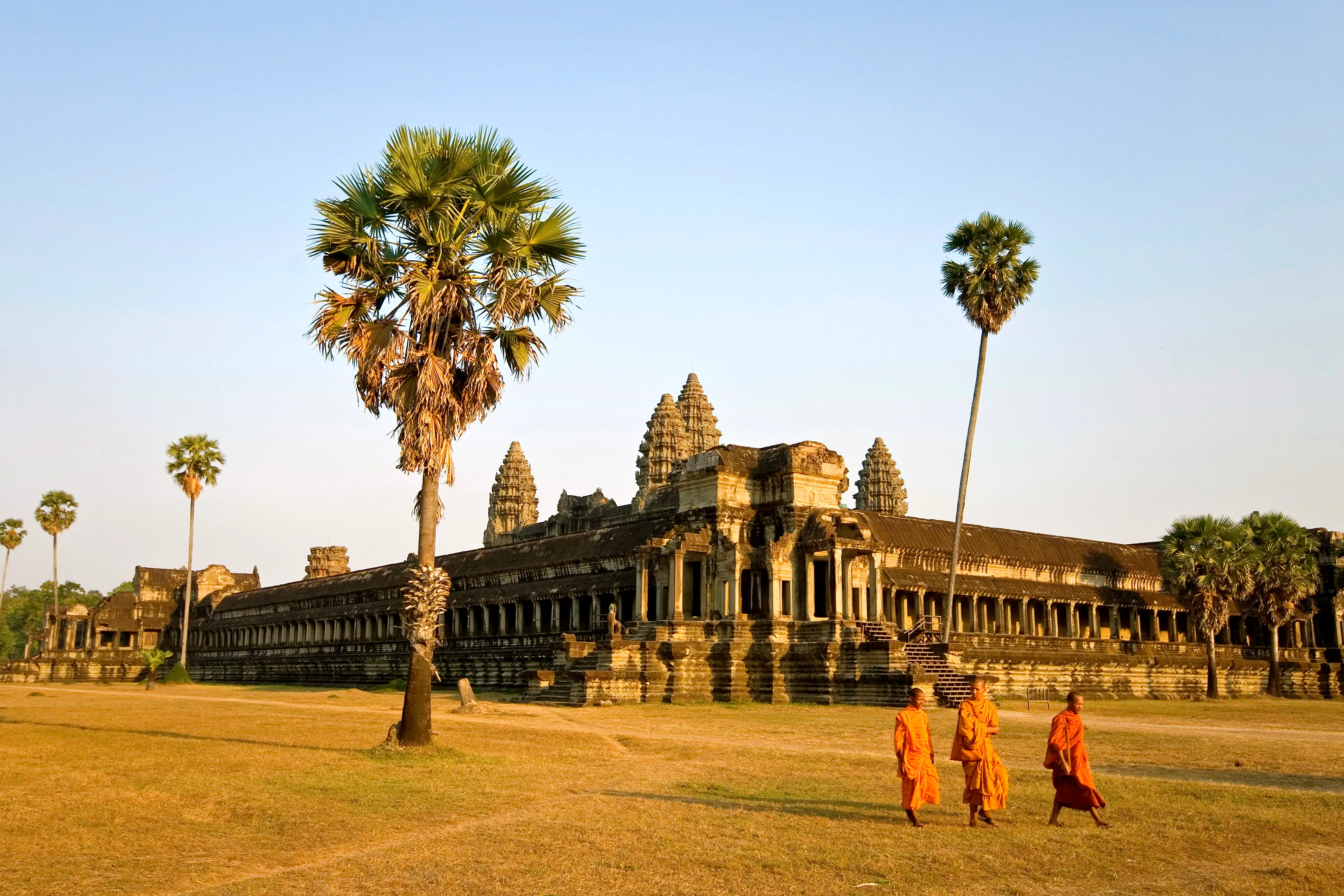 2.The Mekong, legendary and authentic
From hectic capitals to the quiet back country, from the Temples of Angkor to the Along Baye, from floating villages to colorful markets, our cruise tour on the Mekong will let you enjoy captivating stopovers, between listed sites, ancient traditions and Vietnamese and Cambodian culinary delights. A spectacular adventure awaits you, taking you off the beaten track to the heart of authentic Southeast Asia, full of colors, scents and flavors, the promise of incomparable sensations and rare emotions.
From the Mekong Delta to the Temples of Angkor
© Shutterstock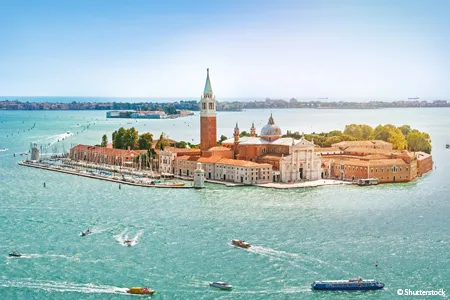 3.Bellissima and romantic Venice
All roads lead to Rome, so they say. However, several of our itineraries lead to Venice in Northern Italy, a fascinating and romantic destination par excellence. And there is nothing more sophisticated than river cruising to discover this dreamy city! From Piazza San Marco, known as St Mark's Square in English, to the Bridge of Sighs, from the Grand Canal, to the Doges Palace, from the Teatro La Fenice, the famous opera house in Venice, to the Island of Murano in the Venetian Lagoon, a rich architectural, historic and gastronomic heritage awaits you, composing a fabulous mosaic, which cannot be found elsewhere. Truly bellissima!
© Shutterstock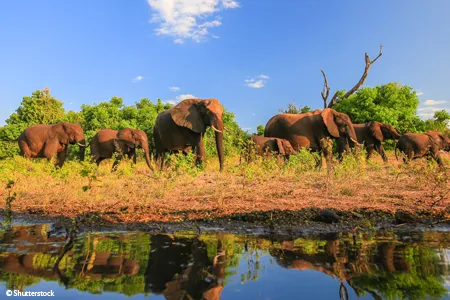 4.A Safari cruise in Southern Africa
Treat yourself to the trip of a lifetime, a unique experience that brings you up close to an untouched paradise: join us on one of our safari cruises through Southern Africa! This itinerary blends extraordinary stopovers and beautiful scenery, through 4 countries: South Africa, Botswana, Zimbabwe and Namibia. With a majestic backdrop, you will see wild animals and wonderful nature, including Lake Kariba, Victoria Falls, Johannesburg, and the Chobe National Park.
Southern Africa on board the African Dream
© CroisiEurope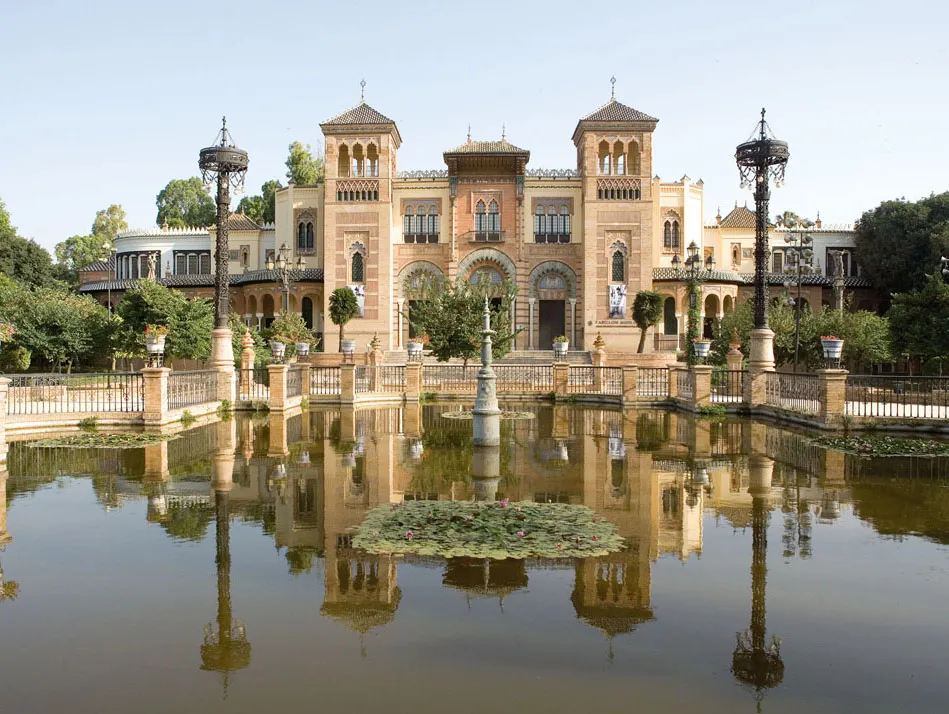 5.Spain: by river or by sea
Viva España! This irresistible country, with its unique way of life, historic treasures, culinary delicacies, rich culture and wonderful architecture will have you head over heels. Our river cruises in Spain will take you to Andalusia, a sun-drenched paradise, and the province of Salamanca, a true gem. If you prefer discovering Spain by sea, from the Balearic Islands to Barcelona, from Valencia to Malaga, from Cartagena to Cadiz, embark on board one of our Mediteranean cruises!
THE SPANISH COAST, THE ALGARVE REGION, AND LISBON
© ©Paul Fleming, Québec Original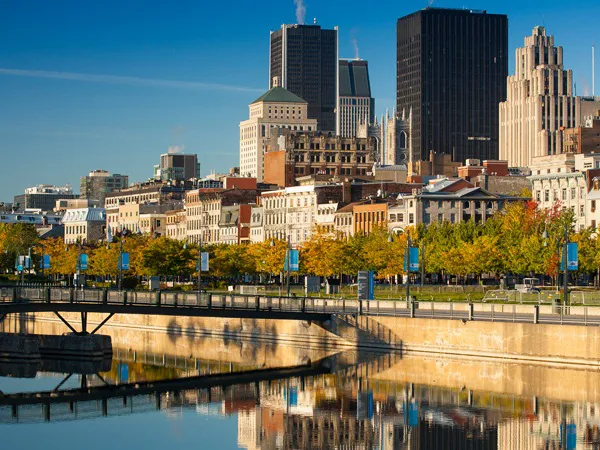 6.Canada, a grand and vibrant country
Immense and wild, lined with extremely beautiful sites, the mythical Saint Lawrence river meanders between the Appalachian Mountains and the crystalline rocks of the Canadian Shield, from the Great Lakes to the Atlantic Ocean. From June to September, we offer spectacular new river cruises on the St Lawrence, on board our prestigious premium category ship, La Belle des Océans. Come on board for an enthralling journey following in the footsteps of Jacques Cartier, between fresh and salty waters, between magnificent scenery and vibrant nature. From Saint Pierre and Miquelon, a little piece of France by the St Lawrence estuary, all the way to cosmopolitan Montreal, from the Saguenay Fjord to Old Quebec's cobbled streets, from the Gaspé Peninsula to Acadia, enjoy the summer in the New World for a memorable Canadian vacation like no other.
From Saint pierre and miquelon to montreal
© CroisiEurope
7.From Gironde to Royan, between land and sea
We put together a new itinerary combining culture and good food, in the heart of South West France, a region famous for its great wines, historic monuments and unique sites full of character. From the vineyards in the Bordeaux region to the seaside resort town of Royan on the Atlantic coast, our cruise on the Gironde estuary will let you discover prestigious heritage, ancient maritime towns, and a unique way of life. You will experience a rich and authentic trip between land and sea.
From Bordeaux to Royan (8 days)